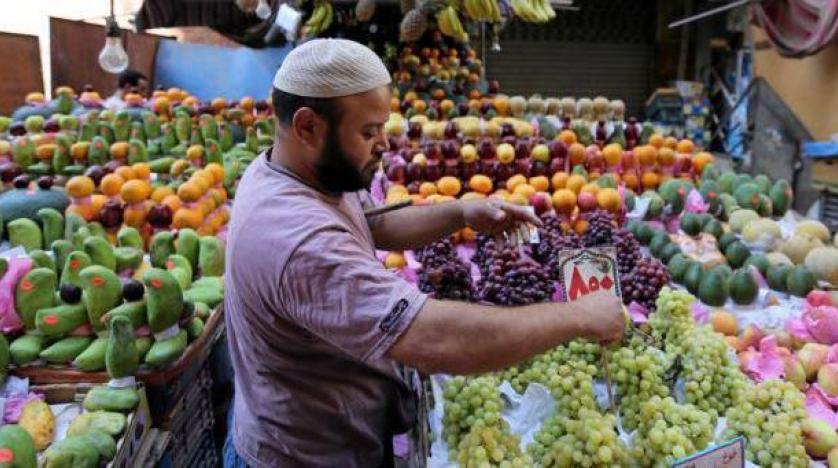 Prime Minister Mostafa Madbouly held a meeting attended by Culture Minister Enas Abdel Dayem, Cairo Governor Khaled Abdelaal, Deputy Cairo Goveror Ibahim Abdel Hady, Chairman of the Urban Planning Authority Alaa Abdel Fattah and other officials to discuss restoration work for the Ataba market in Cairo's Moski neighborhood, which was damaged in a huge fire late June.
Madbouly stressed at the start of the meeting that President Abdel Fattah al-Sisi had instructed that work begin to rehabilitate the market and to preserve its historical gates.
He also instructed precautionary measures be taken avoid the recurrence of fires.
Madbouly contacted the Ministry of Endowments, the owner of the Ataba market area, and explained the need to evacuate vendors from the market until rehabilitation work is complete.
Cairo Governor Abdelaal presented a report on proposals to rebuild the market. He said that a joint committee of Cairo local authorities and the Endowments Ministry visited the burnt area.
According to the committee, 180 shops out of 460 were damaged in the fire.
Abdelaal said that the market has historical value and a unique architectural style. It was completed in 1892 as the first urban market in Khedive Cairo, on an area of ​​5,200 meters. It is located in a region linking the streets of Al-Attar, Al-Azhar and Al-Margan.
The governor added that the losses caused by the fire came as a result of increasing illegal shops and vendors, which led to narrowing the entries and exits preventing fire trucks from arriving and causing the fire to grow out of control.
Cairo local authorities, in coordination with the Egyptian Endowments Ministry, have formulated a joint committee to review lease contracts of shops and remove any illegally established ones.
Abdelaal presented further proposals for the reconstruction and development of the Ataba market, which include restoration of its walls, metal roofs and gables, the installation of fire alarms, connecting it to the General Directorate of Civil Protection, establishing a complete electrical network for the market, and the designation of a managing body for the market.
Edited translation from Al-Masry Al-Youm