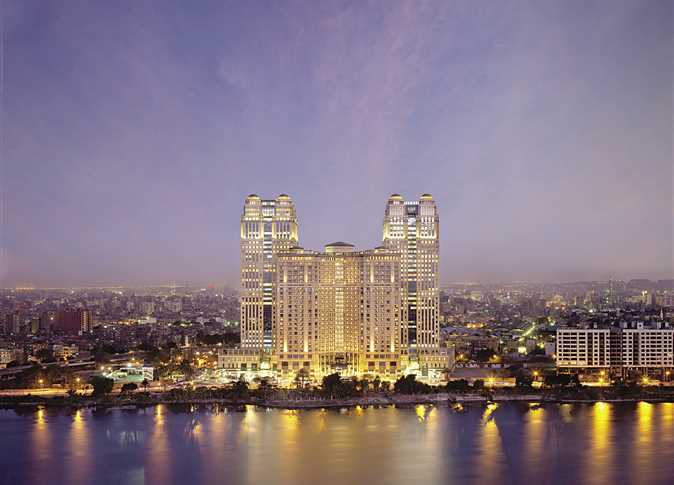 Egypt's Public Prosecution on Saturday ordered that three suspects in the Fairmont Nile hotel rape case, extradited from Lebanon to the authorities on Thursday, be detained four days pending investigations.
The three suspects are: Ahmed Helmy Toulan, 32, Amr Hussein Mahmoud Ismail, 30, and his brother Khaled Hussein Mahmoud Ismail, 33.
They were arrested in Lebanon and accompanied by Interpol back to Cairo.
The Public Prosecutor's Office faced them with the charges leveled against them and the evidence, a Public Prosecution statement said, adding that investigations are still ongoing.
Egypt's extradition request to Lebanon included the names of seven of the eight suspects in the Fairmont case.
Immediately following the request, an investigation was launched by Lebanese security officials.
It found that five out of the seven suspects had entered Lebanon in late July and two of them had left, with just three remaining in Lebanese territory.
According to authorities, the three fugitives were initially staying at hotels in Lebanon, but had fled, leaving their bags inside the rooms. Eventually, they were located in the village of Fatqa, approximately 30 kilometers northeast of Beirut. The three were arrested August 28.
Two additional suspects in the case were arrested in Egypt in late August.
Both Amir Zayed, arrested August 27, and Omar Hafez, arrested August 30, are currently detained under Egypt's Public Prosecution.
Official investigations into the case began after Public Prosecution received a report on August 4 from Egypt's National Council for Women, accompanied by a complaint the victim had submitted to the council.
The report features testimonies claiming that the eight young men gang-raped a woman after giving her GHB (gamma-hydroxybutyrate, also known as the date-rape drug).
The perpetrators also allegedly filmed the gang rape, after which they each signed their name on the victim's body and then used the video to blackmail her.
Testimonies about the incident have circulated on social media, along with demands to arrest the suspects, all of whom belong to wealthy and influential families.