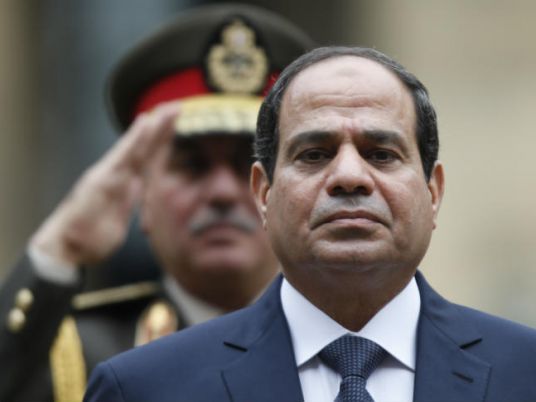 Egypt's President Abdel Fattah Al-Sisi was named in 2018's Forbes Most Powerful People list and occupied the 45th place among Forbes magazine's 75 most powerful figures in the world in 2018, according to the magazine's new classification.
According to Forbes, the international personalities were classified based on four indicators: the number of people controlled by the candidate, the value of the assets, resources managed by the personality, the variety of their influence, and the extent of the strength and powers of the candidate. Forbes list included leaders of countries, businessmen and decision-makers.
On the top of Forbes list came the Chinese President Xi Jinping, general secretary of the Communist Party of China (CPC) as a prominent Chinese political leader after making constitutional amendments in March that appointed him as a president for life while the Russian President Vladimir Putin came in second on the list.
The magazine noted that Putin had been in the lead for four consecutive years, adding that he had ruled Russia since May 2000 and was reelected this year for the fourth term, with 77 percent of the votes, which is the biggest margin of any candidate for this post since the fall of the Soviet Union.
Moreover, the US President Donald Trump came third on the list; the magazine noted that despite Trump's limited successes due to some suspicions concerning Russian interference in the 2016 presidential election, he remains the leader of the world's greatest economic and military power.
On the eighth place came the Saudi Crown Prince Mohammed bin Salman as a result of launching an anti-corruption campaign for arresting Saudi royal family members and businessmen and pressurizing them them to hand over a large portion of his assets as part of a settlement agreement, according to Forbes.
North Korean leader Kim Jong-un was the 36th on the list, UAE President Khalifa bin Zayed was 43rd , South Korean President Moon Jayne was 54th, Syrian President Bashar Assad in the 62nd position, and the leader of IS [Islamic State] Da'ash" Abu Bakr al-Baghdadi ranked 73rd.