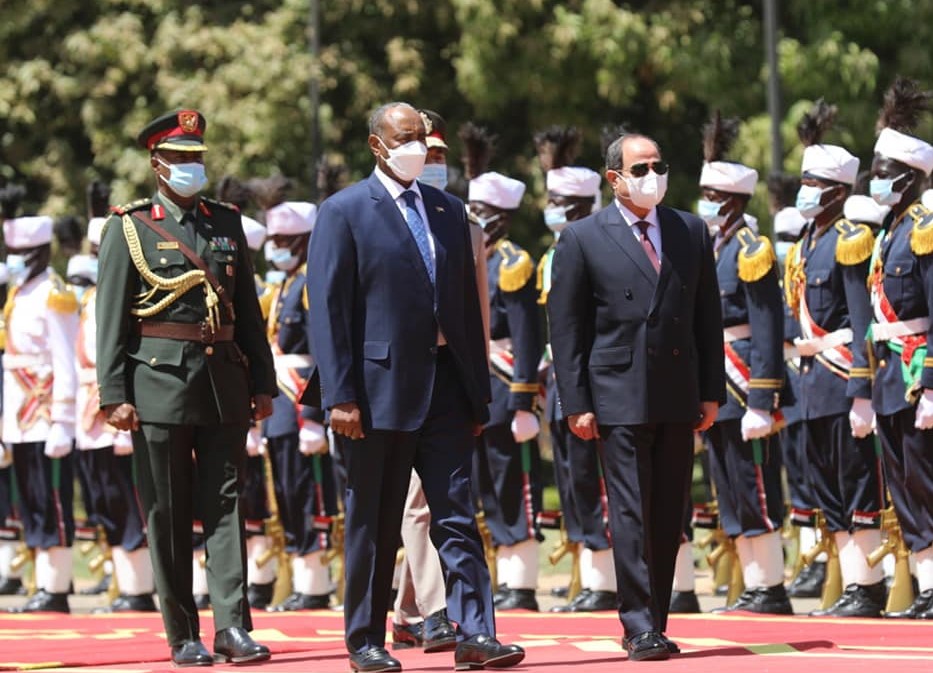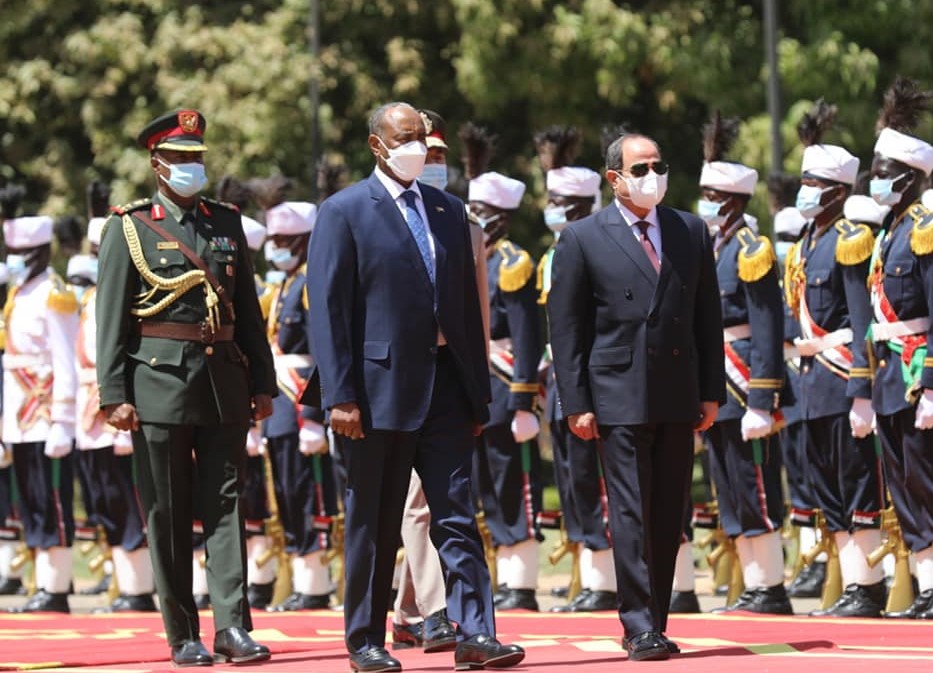 Egyptian President Abdel Fattah al-Sisi and the President of the Sudanese Sovereign Council Abdel Fattah al-Burhan on Saturday discussed the Grand Ethiopian Renaissance Dam (GERD) and the border crisis between Sudan and Ethiopia, in addition to matters of bilateral cooperation.

Egypt's Presidential spokesperson Bassam Rady said that Sisi and Burhan agreed to support the Sudanese proposal to form an international quartet that includes the presidency of the African Union, the United States, the European Union and the United Nations to mediate in the issue of GERD.
Both sides emphasized that that the current stage of the GERD issue requires the highest degree of coordination between Egypt and Sudan, as the two downstream countries most directly affected by this dam.
The two leaders also strongly rejected any unilateral measures aimed at imposing a de facto situation and monopolizing the resources of the Blue Nile. They stressed the need to strengthen bilateral, regional and international efforts to reach a comprehensive and integrated agreement on the rules for filling and operating the GERD.
Sisi and Burhan also discussed developments in the Sudanese-Ethiopian borders and recent Sudanese moves to extend state sovereignty over its eastern borders with Ethiopia, Rady said.
He added that this comes under Sudan's respect for international agreements in establishing borders and its constant endeavor to assert state sovereignty peacefully and without resorting to violence.
Burhan expressed appreciation towards Egypt's stance in support of Sudan in helping it face the repercussions of various crises – a stance that Egypt has historically held and reflects the depth of the bonds tying the two nations together, of which which Sudan relies on to support through various regional and international forums.
Sisi affirmed Egypt's support for all efforts to promote peace, stability and development in Sudan during this pivotal stage in its history, based on the firm conviction that the security and stability of Sudan is an integral part of the security and stability of Egypt, and that Egypt's hand is always and ever extended for cooperation, goodness and development for Sudan.
Egypt, Sudan and Ethiopia have held several rounds of negotiations over the past years, but have ultimately failed to reach an agreement.
The construction of the dam, which began in 2011, is considered to be one of Egypt's most serious water issues.
Egypt, which relies considerably on freshwater from the Nile, has voiced fears that the GERD would negatively impact the country's water supply, and has insisted that measures be put in place to protect downstream countries in case of drought during the dam's filling process.
Ethiopia, on the other hand, has stressed the importance of the project to bolster its economy, where more than half of the population currently lives without access to electricity.