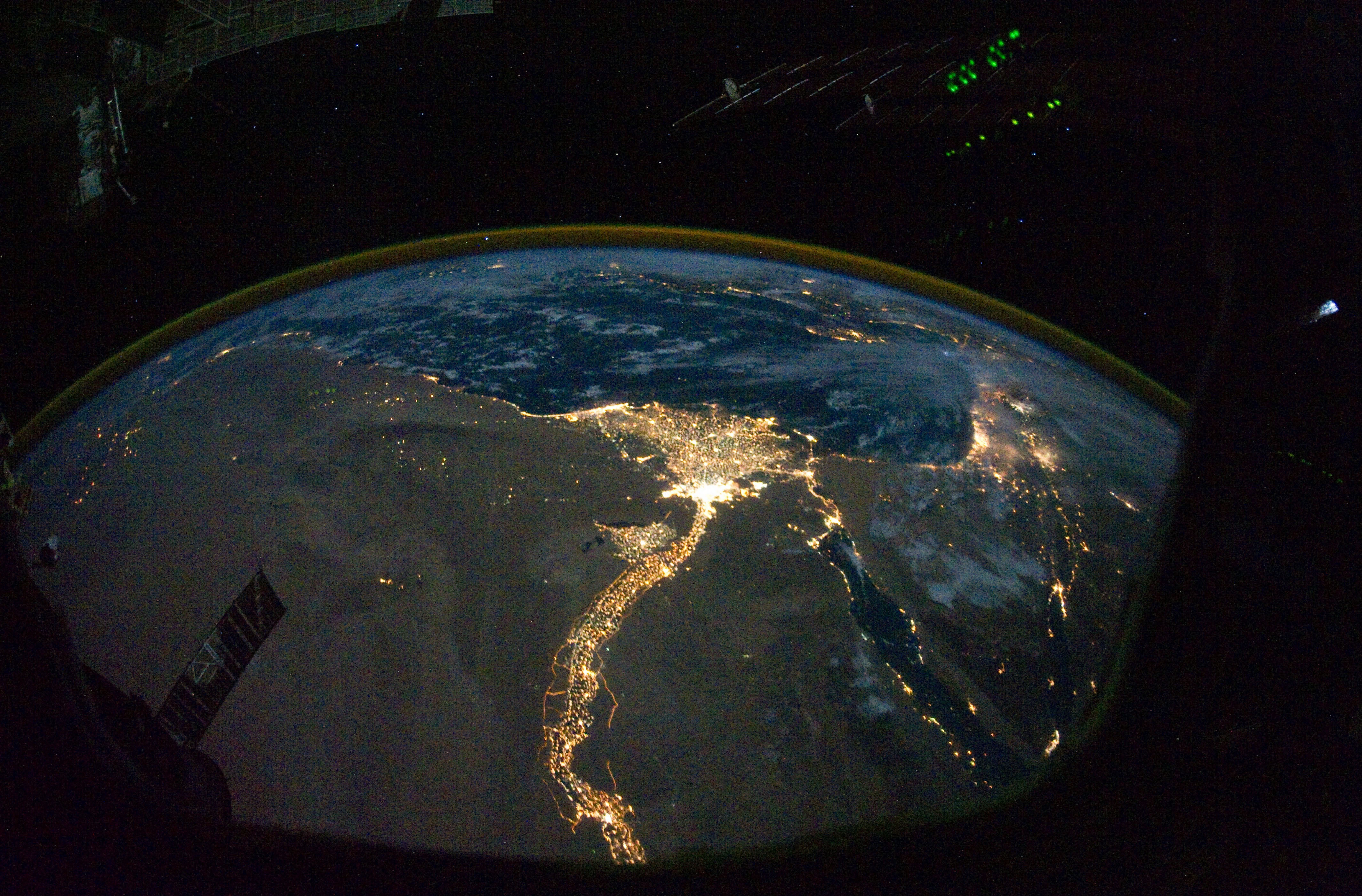 The Egyptian Space Agency is set to host "Space Day"on February 16, an open event aiming to inform the public of the agency's work and upcoming projects and provide a platform for exchanging research and experience related to the science of outer space and satellite technology in the Middle East and Africa. 
The event, which was organized under the slogan "Space for Society," will be held between 9 am and 3 pm at the Leadership and Management Development Center in Giza's Agouza, and people of all ages, university students, and foreign and local officials and researchers are set to attend. 
"We invite members of Egyptian society to participate with us in this event and celebrate the launch of Egyptian satellites, which were designed and manufactured 100 percent by Egyptian minds," said Mohamed al-Qousy, CEO of the Egyptian Space Agency.
During the event, the agency will also present Egypt's achievements in the field of space exploration and related sciences, he said.
The Egyptian Space Agency was established in 2018 to coordinate the efforts of various scientific bodies concerned with studying outer space and satellite technology, so as to promote development in Egypt and protect national security.
The agency has supported Egyptian universities in their efforts to establish laboratories for studies related to space science, Qousy said. 
He went on to say that the event provides an exceptional opportunity for officials, researchers, and the public to get acquainted with the Egyptian space program.
A number of ministers, ambassadors of concerned countries and senior officials will participate in Egypt's Space Day, during which a platform will also be launched to organize science programs and related activities, and promote dialogue between foreign researchers and scientists in Egypt, the wider Arab world, and Africa.
The day's events will also include an exhibition for private companies and Egyptian universities to display their vision and attract young people interested in the space field, with officials from the agency set to host discussions on its programs and upcoming plans. Three workshops scheduled for Space Day will also give participants practical knowledge about building and using satellites.
Moreover, sponsors of Egypt's Space Day and the winners of the Egyptian Space Agency's logo design contest will be honored at the event. 
Qousy stressed that efforts to organize Space Day are consistent with the general framework of the country's social and economic development plans for achieving Egypt's 2030 vision.
In December, Qousy announced that the first-ever competition to send an Egyptian astronaut to space was set to begin in January 2020, adding that any young man or woman was welcome to apply for the contest. 
Also that month, Egyptian Satellite Company "NileSat" signed a contract to manufacture and launch the new satellite "NileSat 301," alongside French aerospace company Thales Alenia Space. Development of the new satellite began almost three years ago, and it is set to launch in 2022.
The new satellite will expand its coverage to countries in the south of the African continent and along the Nile basin.
This should help to strengthen communication across the African continent in line with the ongoing efforts of political leaders to bolster ties between Egypt and other African nations, according to NileSat head Ahmed Anis.
Edited translation from Al-Masry Al-Youm