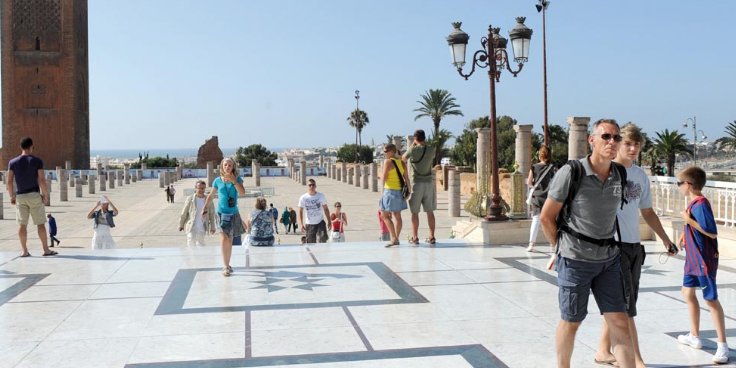 The Ministry of Tourism and Antiquities announced that 87 hotels out of 173 inspected so far have been granted a health safety certificate, allowing them to open their doors to receive customers.
Tourism and Antiquities ministry spokesperson Suha Bahgat said that the ministry has several measures in place in the event that foreign tourism returns in the next period, and has increased hotel occupancy rates to 50 percent.
In a phone-call with the Extra News satellite channel, Bahgat said that hotels must obtain a health safety certificate from the ministries of Tourism and Antiquities, Health and Population, and the Egyptian Hotel Association (EHA), with special terms for guests, employment and the facility itself.
She added that the ministry has broadcast some promotional campaigns on social media, such as a film titled "A Tourist in Egypt", which follows the journey of a tourist arriving in Egypt, touring various archaeological places before leaving.
Egypt suspended tourism in March as part of measures to combat the spread of coronavirus. Tourism is a vital sector in Egypt, accounting for about 12 percent of Egypt's gross domestic product.
Egyptian hotels in Hurghada on the Red Sea were among the first group of hotels to receive domestic tourist on May 22.
Minister of Tourism and Antiquities Khaled al-Anany announced early in May that the nation's hotels will operate at a maximum 25 percent capacity until June for domestic tourism. From June 1 onward, Anany said, hotels will operate at a maximum 50 percent capacity.
The tourism sector is also one of the economic sectors that has been most severely impacted by the coronavirus outbreak.
Egypt on Tuesday confirmed 1152 new coronavirus cases, bringing the country's number of confirmed total cases so far to 27,536. The total number of COVID-19 deaths has now reached 1052 nationwide, after announcing 47 more deaths.