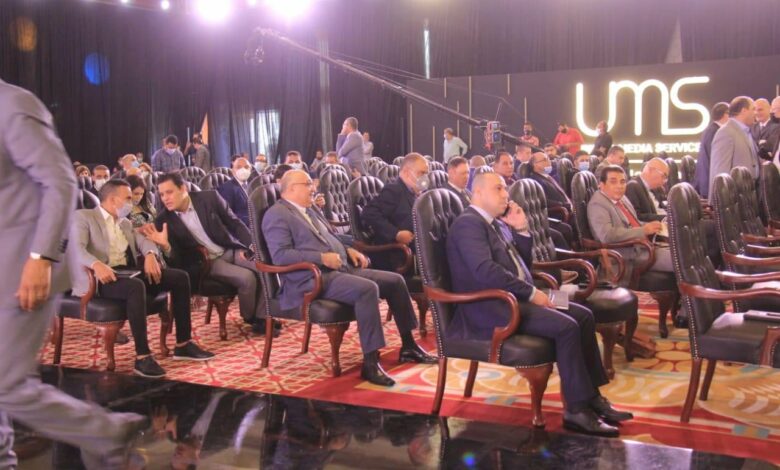 The state-owned United Media Services (UMS) company made a set of announcements during its "Five years of development" press conference, the biggest being its plans to launch a brand-new Egyptian regional news channel built on the latest technology.
The channel aims to present Egypt's regional and local vision in the forefront of public debate, and is planned to debut in the first quarter of 2022.
The target audience of the channel will be Egyptians/Arabs and Arabic speakers within the scope of Nilesat coverage, as well as Arabic speakers in Europe, America, Canada and Australia via IPTV services.
The press conference also announced an interest in expanding engagement with producers to include the largest number of dramas throughout the year.
Drama productions will also be distributed in "fair form" over an extended season outside the month of Ramadan, alongside producing various intensive drama format such as seven episodes or the production of 15 episodes.
Dramas will also be developed through a new production and price control system, and cooperation will include production companies within the Egyptian market such as Al Adl Group, Elgabry Studio, Art Maker, Rosnama, Magnum and Media Hub.
The Saturday group conference held in a major hotel in Cairo began with a moment of silence for late comedian Samir Ghanem, followed by the presentation of a 20-minute film reviewing developments witnessed by UMS company since 2016 until now.
The conference announced the group's continuous development strategy and a review of services provided by the company to citizens through major newspapers, television channels, digital platforms and content industry companies affiliated with UMS.
It also went over the most prominent challenges that the company has overcome, such as reforming the Egyptian media system while preserving its identity and confronting flaws within it.
The conference also announced of a new formation of the group's board of directors. Hassan Abdullah assumed the presidency of the board of directors, while members include Mohamed al-Saadi, Amr al-Fiqi, Tamer Morsi, Ashraf Salman and Mohamed Samir.
Edited translation from Al-Masry Al-Youm