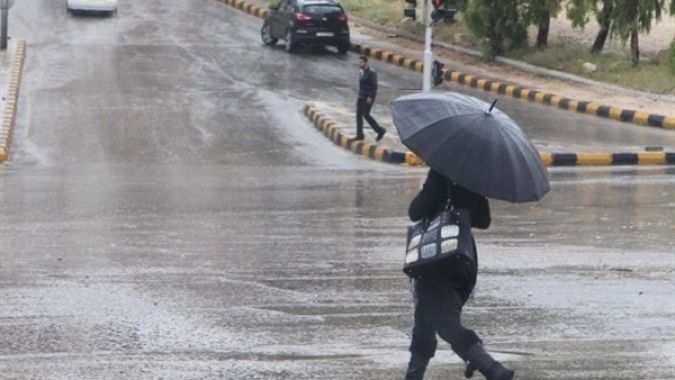 Meteorologists anticipate unstable weather across Egypt from Monday until the weekend with heavy winds, rainfall and possible storms expected in some parts of the country.
Temperatures predicted for Cairo and Lower Egypt are 15C-16C, for the north coasts 14C-15C, for northern Upper Egypt 15C-16C, for southern Upper Egypt 18C-19C, and for South Sinai 18C-19C.
Winds blowing up sand and dust will be active over most parts of the country with potential storms in open and desert areas,  disturbing maritime navigation in the Mediterranean Sea and the Red Sea.
Heavy and thunderous rainfall is expected from Monday to Friday on the northern coasts.
Rains will be moderate on parts of Lower Egypt on Tuesday, and will reach the Sinai peninsula, the Suez Canal cities, and northern Upper Egypt on Wednesday.
All this will be accompanied by decrease in temperatures across the country to below the usual rates of this time of the year by three to four Celsius degrees. Cold weather is expected during the daytime, growing very cold throughout the country by night.
Frost is predicted to cover farmland in Central Sinai and northern Upper Egypt.
For Greater Cairo, winds blowing up sand and dust will be active, leading to impaired horizontal visibility on the roads. This will be accompanied by a noticeable drop in temperature and possible rains, which may be mild to moderate, starting on Wednesday.
The Egyptian Meteorological Authority called on the concerned authorities to take all necessary measures to reduce the negative impacts of the bad weather conditions.
Edited translation from Al-Masry Al-Youm