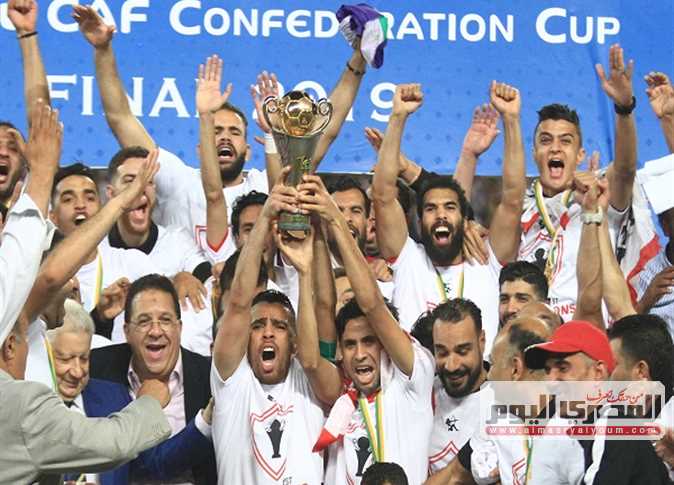 Zamalek has won the Confederation Cup title after beating Morocco's Nahdet Berkane 3-5 on penalties.
This marks the first time in it's history that Zamalek won the Confederation title, and its 10th African championship. Zamalek last won an African football tournament in 2003 which was the CAF Super Cup in a match against Morocco's Wydad.
Hundreds of fans of Zamalek celebrated their victory at the club's headquarters at Meit Oqba during the early hours of Monday.
Crowds gathered in front of the club's headquarters, holding banners and white flags to express their joy at the first title of the Confederation Cup, amid a heightened security presence in front of the club's headquarters to secure the public celebrations.
President Abdel Fattah al-Sisi even congratulated Zamalek for winning the title, praising their outstanding performance and the high spirit enjoyed by all players of the team, which he said reflected a strong will and determination.
"I congratulate all Egyptians on the winning of Zamalek to the Confederation Cup of Africa, and I would like to thank the two teams for the sporting spirit and the honorable performance that reflected the strong ties between the Egyptian and Moroccan peoples," read the president's official Facebook account.