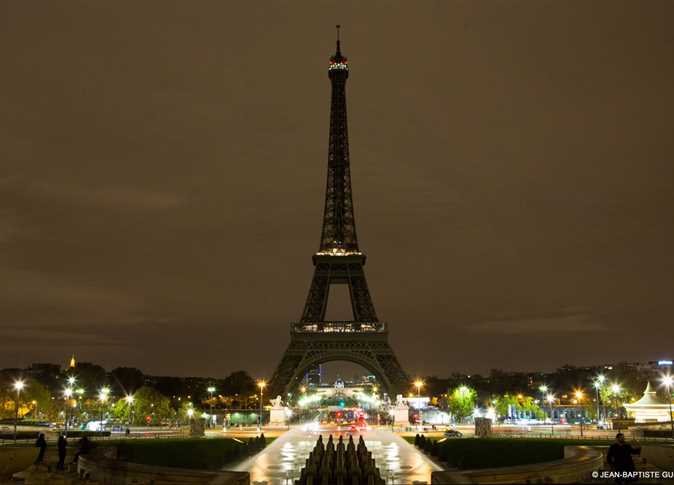 France announced on Friday evening that it would turn off the lights of the Eiffel Tower in solidarity with the victims of the terrorist attack on al-Rawda Mosque in Egypt's North Sinai.
"Tonight, from midnight, I will turn my lights off to pay tribute to the victims of the Egypt attack. ‪#EiffelTower‬ ," the tower's official Twitter account announced on Friday.
Along with a host of foreign leaders, French President Emmanuel Macron extended his condolences to the Egyptian people through his Twitter account.
In an official statement on Friday evening, Egypt's General Prosecutor confirmed that the death toll of the al-Rawda mosque attack had reached 235 while leaving 109 others injured.
On Friday Morning, a massive explosion in al-Rawda mosque in North Sinai's al-Arish occurred.
The improvised explosive device targeted worshippers gathering for Friday prayers.
The explosion was followed by gunfire from unknown militants who were stationed at the gates of the mosque.