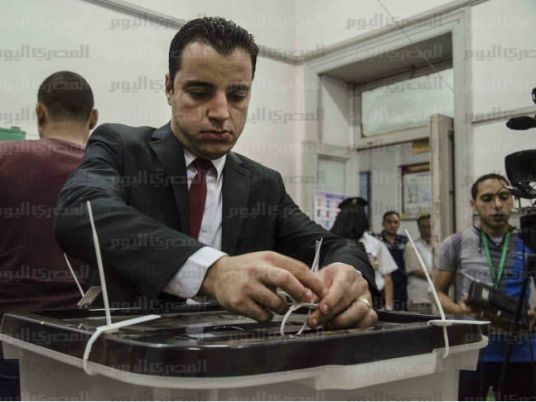 A committee formed by the Ministry of Information to evaluate coverage of the presidential elections reported violations by a number of satellite channels and presenters.
In a report released on Sunday, the committee said that a number of channels were biased in their coverage including Al-Kahira Wal Nas, Sada Al-Balad, Al-Faraeen, Al-Mehwar, Al-Tahrir, Al-Nahar, CBC and ONTV.
Investigators said channels aired the results of the expatriate votes on the news ticker, which may have affected domestic public opinion.
The High Elections Committee had requested the media not to show results of voting abroad.
The report also said certain presenters hosted guests who were biased, thereby breaching the ethics of professionalism.
The report also stated that the channels announced the results of surveys without explaining key facts such as sample size and margin of error.
"Some hosts were allowed to express themselves in a non-objective manner," the report stated. "Also, some channels and programs violated the deadline marking the beginning of the silence period that was set by the HEC."
The report also mentioned that private channels pressured the committee to extend voting for a third day and that Mehwar 2, Sada Al-Balad, CBC and Al-Faraeen rebuked citizens for not casting their votes, which is another violation of professionalism.
Edited translation from Al-Masry Al-Youm