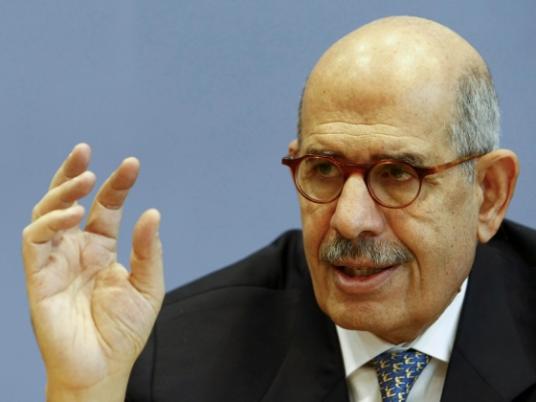 In his first Tweet since resigning over the dispersing of the Rabaa al-Adawya and al-Nahda sit-ins, former Vice President Mohamed ElBaradei on Tuesday called on the youth of the Constitution Party to keep the goals of the revolution in mind.
The Tweet came on the first anniversary of the party.
"I hope you would serve as a model for collective action and reunification in a homeland that has room for all," he wrote.
Edited translation from Al-Masry Al-Youm