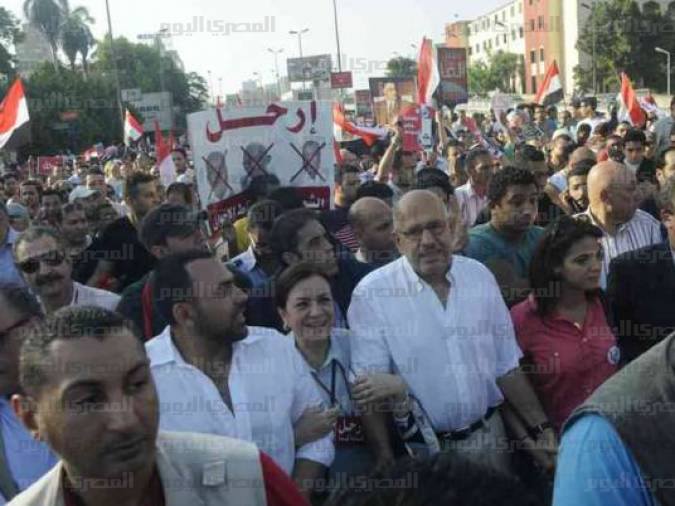 Liberal politician Mohamed ElBaradei was chosen as Egypt's interim Prime Minister on Saturday as the transitional administration fought to restore calm after at least 35 people were killed in Islamist protests that swept the country.
ElBaradei, a 71-year-old Nobel Peace Prize winner and former U.N. nuclear agency chief, had been favorite to head the temporary leadership installed by the military after it ousted elected President Mohamed Morsy on Wednesday.
He was holding a second meeting of the day with interim head of state Adli Mansour late on Saturday ahead of his expected appointment.
Tens of thousands of Morsy's Muslim Brotherhood supporters took to the streets on Friday to protest against what they called a military coup, and clashes between them, security forces and anti- Morsy protesters left more than 30 people dead.
Within minutes of the news that ElBaradei would be named, a senior Brotherhood official said that the Islamist movement would reject his candidacy and any other measures implemented by the army-backed administration.
"We reject this coup and all that results from it, including ElBaradei," Farid Ismail, of the Brotherhood's political wing the Freedom and Justice Party (FJP), told Reuters.
He described ElBaradei as "Washington's choice", a reference to suspicions among Brotherhood members of U.S. complicity in Morsy's overthrow.
An Islamist coalition led by the Brotherhood also called for another wave of demonstrations on Sunday, raising the prospect of further violence that has thrown the most populous Arab nation of 84 million people into fresh turmoil.