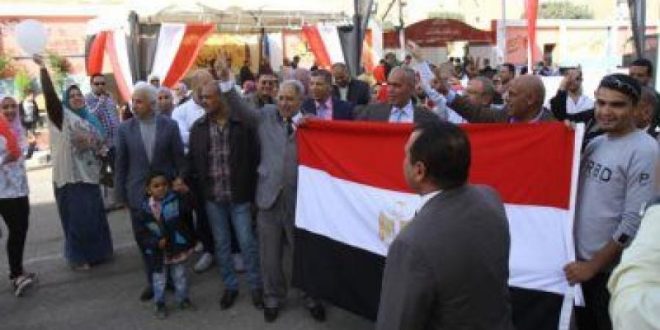 Spokesperson of the National Election Authority (NEA) Mahmoud al-Sherif stated that the Authority will hold a press conference on Monday at 3:00 p.m. at the headquarters of the State Information Service (SIS) to announce the results of the presidential election.
According to Article 144 of the Constitution, the new president will vow the oath in front of the House of Representatives in late May or early June before the first presidential term of Abdel Fattah al-Sisi will officially end on June 7.
The NEA will announce the details of the electoral process and the results of the election in Egypt and abroad. Sherif added.
Initial results indicated that Sisi obtained 21,088,495 votes, accounting for 90.5 percent of total votes, while Ghad Party leader Moussa Mostafa Moussa obtained 682,997 votes.
The number of participants amounted to 23,294,311: out of those were 21,771,492 valid votes, and 1,522,819 invalid votes.
MP Silvia Nabil said that Sisi's victory refers to "a confidence of Egyptians in the current political leadership," while MP Mostafa al-Kamar believed "People renewed confidence in the president because he is the best to lead in the coming four years."
"Sisi accomplished many achievements during his first presidential term. They make us optimistic for the coming four years," he added
Edited translation from Al-Masry Al-Youm