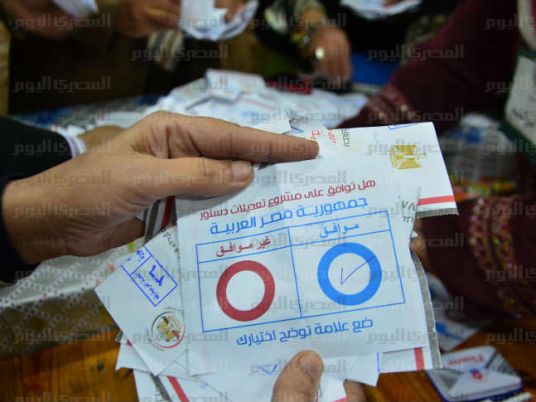 The chair of the High Elections Commission Nabil Saleeb said that the commission is revising the results of the referendum on the draft constitution in more than 30,000 electoral committees nationwide.
"The commission has so far received a large proportion of the results from the general election commissions, but we still are awaiting the arrival of the results of the general commissions which are linked to some remote areas and border governorates," Saleeb said in a press statement.
The HEC will hold an international press conference in the next few days after revising the final results of the referendum process.
Saleeb also praised the role of the armed forces and the police in protecting the headquarters of the electoral committees and securing the voting process, including the transfer of judges in military aircrafts to remote polling stations.
In the following days, the international election observers monitoring the constitutional referendum will release their assessments to bring clarity and transparency to the process.
Edited translation from Al-Masry Al-Youm