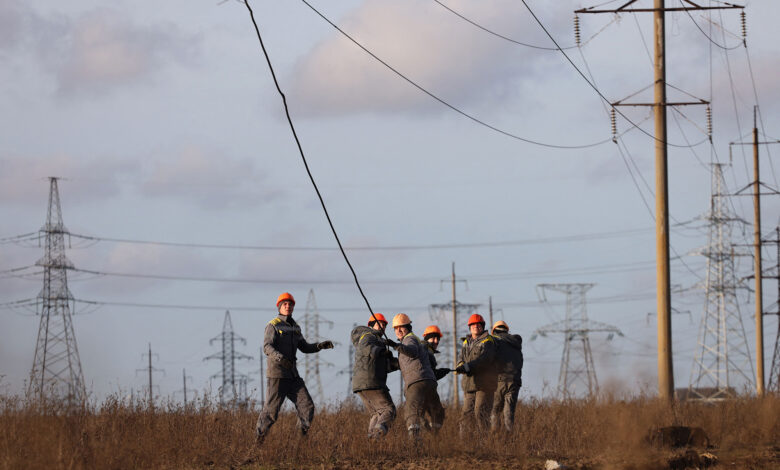 Ukrenergo, Ukraine's national energy company, said that the electricity deficit was stable after Russia's missile attacks on Thursday, but that the situation in the south and east "remains difficult."
"As of December 30, the power system deficit is at the same level as before the 10th massive Russian missile attack," it said Friday in a post on the messaging app Telegram.
"Thanks to the professional actions of Ukrenergo's dispatch centre, the consequences of the damage had a much smaller impact on the operation of the power system than the enemy expected," Ukrenergo said. "The power system resumes normal operation as planned. Power generation continues to increase its capacity."
The company said the situation in Ukraine's southern and eastern regions was "difficult" due to strikes on some power facilities. "Repair crews together with generation and regional power companies are working to repair the damage," it said.