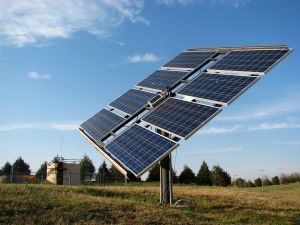 The Electricity Ministry has signed cost-sharing agreements with investors to build 24 1,800 MW-solar power stations, in addition to three contracts for a 650 MW-steam power plant south of Helwan.
The agreements include the purchase of electric power, connectivity with the main grid and the usufruct of land. They also oblige the government to build four transformer stations using 220/66/22 KV.
Investors had initially complained when the ministry insisted in its tender that they take on the full cost of connecting the new stations to the main grid.
The agreements come within the framework of a program announced in October 2014 to build solar and wind power plants with a capacity of 4,300 MW between 2015 and 2017, including 2,000 MW of wind stations and 2,000 MW of solar energy stations. The remaining 300 MW will be used for solar projects of less than 500 kilowatts each.
The first station is scheduled to start operation in the first half of 2017 at a cost of LE15 billion. It is financed by a US$500 million loan from the World Bank, US$450 million from the Islamic Development Bank, 55 million Kuwaiti dinars from the Arab Fund for Economic and Social Development, 60 million Kuwaiti dinars from the Kuwait Fund for Arab Economic Development, US$70 million from the OPEC Fund for Development and LE2 billion from the National Bank, in addition to the self-financing sources of the Upper Egypt Electricity Company.
Edited translation from Al-Masry Al-Youm