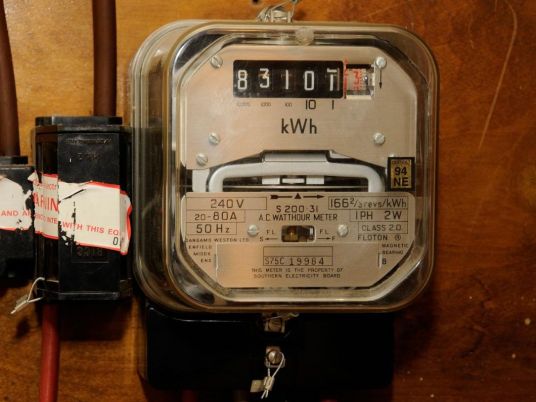 Egypt will hike household electricity prices by up to 40 percent this fiscal year, but will keep energy subsidies in place for three years longer phasing them out completely by the end of the 2021-22, said Electricity Minister Mohamed Shaker in a news conference Thursday.
The announced hikes range between 18-42 percent, depending on consumption levels, and will be applied starting August, Shaker said during the conference announcing the new electricity prices.
"Owing to conditions related to the big increase in the exchange rate, we have extended the period for subsidies by three more years," he said.
The slashing of subsidies is a reform measure, part of the three-year $12 billion International Monetary Fund loan agreement, that Egypt hopes to pull back foreign investors.
According to the new price hike, households consuming 0-50 KW will be charged LE 0.13 instead of LE 0.11, an increase of 18 percent. Consumers of 51-100 KW will pay an extra 3 piasters at LE 0.22, instead of LE 0.19, marking a 15 percent increase.
The third tranche witnessing increase is for Egyptians consuming from 0 to 200 KW. They will be charged LE 0.27, up from LE 0.21, an increase of 25.5 percent.
The fourth tranche for consumers using 201 to 350 KW will be charged at LE 0.55, up from 0.42, a 30 percent increase. Users between 351 to 650 KW will be charged LE 0.75, up from LE 0.55, marking a 37 percent increase.
Customers in high consumption tiers using 651 to 1000 KW will pay LE 125, an increase of 35 percent, compared to a previous LE 0.95. The highest consumption tier from zero to more than one thousand kilowatts will be charged LE 1.35 instead of LE 0.95 piasters, marking the highest increase of 42 percent.
Shaker explained in the conference that profit generated from the highest-volume customers will be used to partially cover the subsidy for the lowest consumption bracket.
Egypt's heavy dependence on imports has been hit by soaring inflation since it floated its currency in November, allowing it to roughly halve in value. Prices are still expected to rise following hikes to the prices of electricity and fuel.
Egypt spent LE 64 billion on electricity subsidies during the 2016-17 fiscal year ending in June, higher than the 30 billion pounds expected in the budget as a result of the November currency float, Shaker said, adding that the extension was due to the weak local currency following the country's decision to float the Egyptian pound in November.
The price hikes will cut subsidy spending to LE 52.7 billion in the current fiscal year and then to 43.4 billion pounds in the 2018-19 fiscal year, Shaker added.