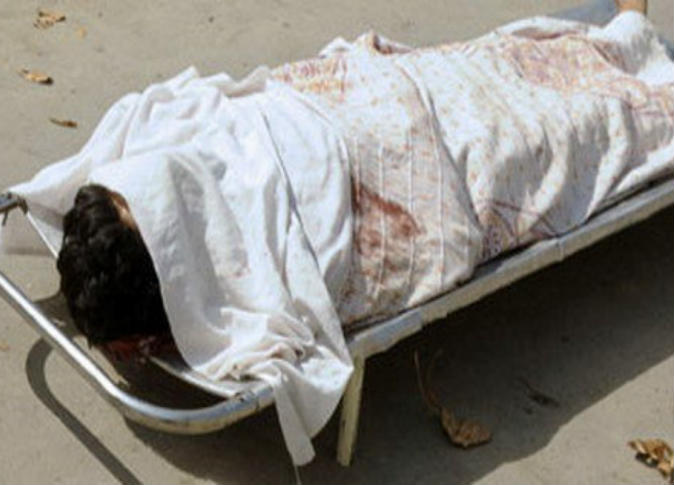 Police detectives in the Ezbekiya area of Cairo have arrested two suspects over the murder of a retired employee whose decayed body was discovered in an apartment, a statement from Cairo Security Directorate said on Friday.
Ezbekiya Police Department detectives discovered the rotting corpse of a man in his mid-sixties after neighbors reported a bad smell coming from the apartment.
The body of Gamal Rashad was found fully dressed with his mouth gagged and his legs and hands bound with clothes-line. The door and windows of the apartment were closed and undamaged, according to police.
The victim was living by himself in the apartment at the time of his death.
Abdel Mohsen Mohamed, the victim's lawyer, said that he had made several calls to his client recently but he didn't get any response, according to the police report.
Mohamed made a visit to the man's apartment and found him dead. He did not name any suspects in the man's murder.
However, police detectives began to investigate people who had visited the victim regularly. Among them were an electricity repairman named "Akram M" and his former wife "Nadia A".
Detectives say that after arresting the man, he admitted to causing the victim's death, but he insisted it was an accident, the result of a bungled robbery attempt.
Akram M said he had conducted repairs on the victim's apartment and had decided to rob him, assuming that he kept a large sum of money in the place.
The suspect recruited his former wife to distract the victim, engaging him in a conversation about renting a shop, while Akram M searched the apartment for hidden money.

Not finding any large sums of money or gold, he threatened the victim with a knife and beat him. He then tied his legs and hands, gagged his mouth and left the scene. Only later did he discover that the victim had not been able to free himself and had died.
The main suspect admitted to having stolen a total of LE700 from the victim, according to police.
The two suspects have been detained pending investigations by the prosecution.