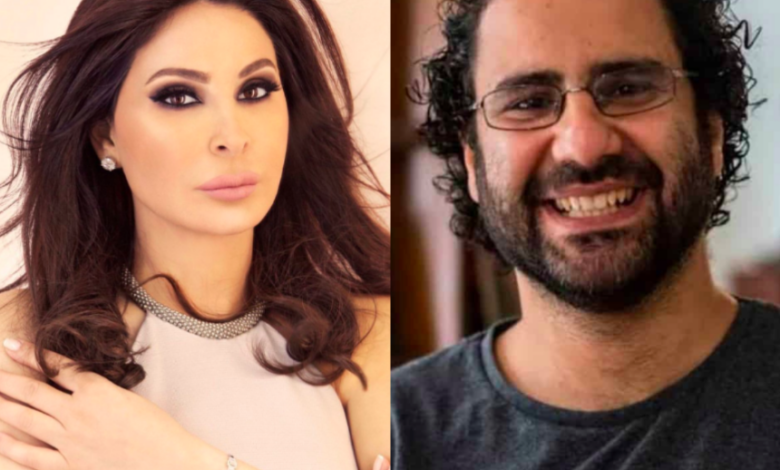 Lebanese singer Elissa sparked controversy on Twitter during the past hours, after she shared a tweet calling for a sit-in in front of the UK Embassy in the Lebanese capital, Beirut.
Elissa was subjected to a wide attack from Twitter users in Egypt, who expressed their rejection of the content of the tweet as an interference in Egyptian affairs.
According to  "Cairo 24" news website, Elissa published another post later in which she said
With the crises we are experiencing, Egypt has been able to bring the world together in Sharm el-Sheikh for the most important meeting on the climate that threatens our lives and the future of the planet.
Aglobal conference that places Egypt on the world map with a vision for a better future. Proudly my second country.
On the other hand, a number of members of the House of Representatives attacked Sanaa Abdel Fattah, sister of activist Alaa Abdel Fattah.
Her speech sparked immediate criticism. All of this on the sidelines of the UN climate conference COP27, in an event organized by the DCJ group active in the field of climate justice.
An altercation occurred between MP Amr Darwish and Sanaa Abdel Fattah, the sister of political activist Alaa Abdel Fattah.
Sanaa outwardly requested the release of her brother as a political prisoner. Darwish objected to Abdel Fattah's speech and was led out of the hall by security personnel after having a little scuffle followed by some words with her and UN Security. 
MP Ahmed Mehanna, a member of the House of Representatives, expressed his strong dissatisfaction with the outspoken Sana Abdel Fattah.
According to Mehanna, Abdel Fattah's statement where she said "the Egyptian nationality makes its owner worthless", is considered a serious treason crime under the constitution and requires the revocation of the Egyptian nationality from her.