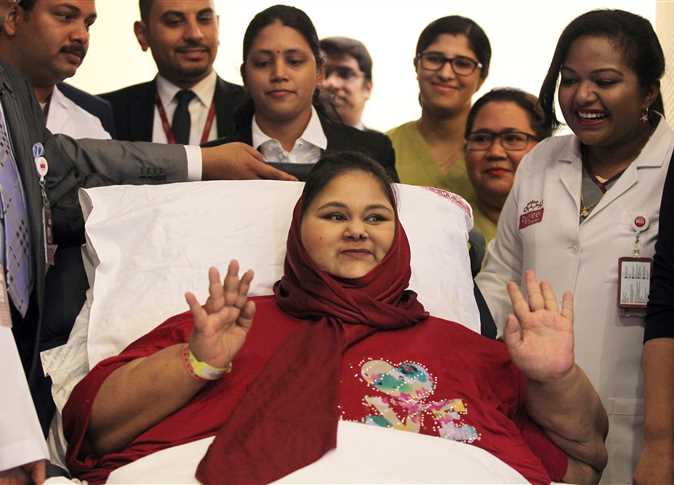 Eman Abdul Atti, once known as the world's heaviest woman, passed away Monday morning due to complications from heart disease and kidney dysfunction, Burjeel Hospital in Abu Dhabi said in a statement.
"Abdul Atti passed away at 4:35 AM on Monday due to complications from the underlying comorbid conditions, including heart disease and kidney dysfunction," the hospital statement said, six hours after her death.
The 37-year old Egyptian, who initially weighed 500kg, was seen dancing in her bed last month after it was reported she was making progress. She had celebrated her birthday on September 9.
"Our prayers and heartfelt condolences go out to her family," said the hospital.
Since Abdul Atti reached Burjeel Hospital in April "bedridden" from Mumbai's Saifee Hospital in India, where she underwent weight loss surgery, she was under the supervision of 20 medical experts.
In June, her life looked like it was taking a positive turn after reports she was "able to sit independently and eat on her own."
According to the statement, Abdul Atti's family "expressed their appreciation for the care and treatment provided by the hospital, and their gratefulness to the rulers and the people of the UAE for their support."
Abdel Atti's problems appeared at birth when she was born overweight and continued to rapidly grow, struggling to walk even as a young girl.
Doctors believe her condition is caused by a fluid retention problem, meaning that large amounts of extra water are being retained in her body.