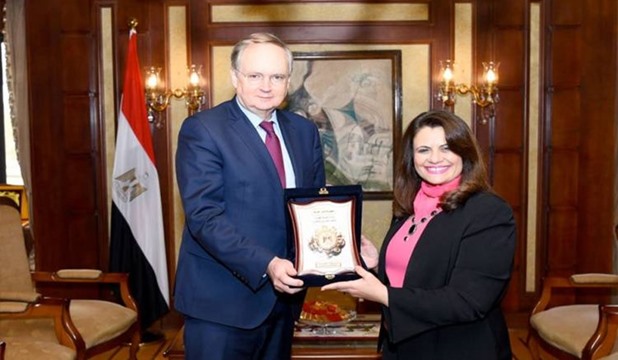 Minister of State for Emigration and Egyptian Expatriates' Affairs Soha Gendi asserted on  Wednesday 18/1/2023 keenness on cooperating with the EU in a number of files concerned with emigration.
Gendi's remarks came during talks with EU Ambassador to Egypt Christian Berger and head of coordination of the EU delegation Sophie Vanhaeverbeke that aimed at boosting ways of cooperation and exchanging experiences in several fields, with special focus on emigration file, according to a statement by the ministry on Wednesday 18/1/2023.
During the talks, Gendi commended deep-rooted and profound relations binding Egypt and the EU on all fronts, given Egypt is hosting communities from several European countries, it said.
She hailed active participation of the EU in climate change summit in Sharm El Sheikh last November, added the statement.
In turn, Berger hailed Egypt's greater success in organizing the climate gathering in Sharm El Sheikh and its recommendations.
MENA