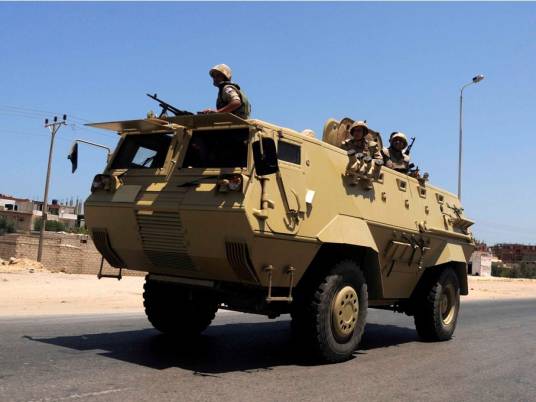 An engineer was killed in an armed attack on a bus carrying Central Security forces on the Rafah-Arish road in North Sinai on Tuesday.
A security source said the gunmen stopped the bus with their car, opened fire on the passengers and fled to the desert region.
The Sinai water company engineer was caught in the exchange of fire and was killed.
A soldier who was at the scene is reportedly suffering from a stress-related illness in the aftermath of the attack.
Random attacks by unidentified gunmen have become the new norm after the ouster of Egypt's first elected President Mohamed Morsy. The armed forces have vowed to crack down on the turbulent region of Sinai, though attacks still persist.
Edited translation from Al-Masry Al-Youm