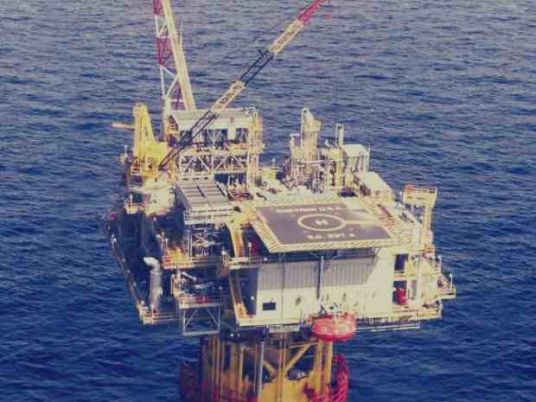 Italy's Eni is open to selling a stake in its "supergiant" Zohr gas field discovery off of Egypt, its chief executive said, as the state-controlled energy company looks for funds to bankroll development without sacrificing dividends.
Eni said on Sunday it had discovered the largest known gas field in the Mediterranean off Egypt, covering an area of about 100 square kilometres (60 square miles) and containing a potential 30 trillion cubic feet (tcf) of gas.
The find could help meet energy-starved Egypt's gas needs for decades and pose a challenge to other gas projects in Egypt, Israel and Cyprus.
Eni last year was the first oil major to cut its dividend after a plunge in global oil prices. It has already sold part of its gas discovery in Mozambique and is seeking to sell another 15 percent.
Eni Chief Executive Claudio Descalzi did not rule out also selling a stake in the Egypt find.
"It's an open door to give value and solidity to Eni's balance sheet," Descalzi said in an interview published on Monday by Italian newspaper La Repubblica.
"But it will not be a necessary outcome. There is much less to spend than in Mozambique and the new gas is aimed at the local domestic market with prices disconnected from those of oil, which today are at six-year lows," he said.
Once an energy exporter, declining oil and gas production and increasing consumption has forced Egypt to divert energy supplies to the domestic market, turning it into a net importer.
It began imports of liquefied natural gas (LNG) in June.
The Zohr discovery along with planned import deals from Israel could potentially allow Egypt to resume some gas exports.
It follows other significant gas discoveries in the Mediterranean in recent years, including off Egypt, Israel and Cyprus.
The projects are seen as a means of lowering Europe's dependence on Russian gas imports.
Eni shares rose as much as 4 percent on Monday. By 0817 GMT the stock was up 1.9 percent at 14.68 euros.
Israel energy shares fell sharply, with Delek Drilling and Avner Oil both down by more than 13 percent and Ratio Oil Exploration down 18 percent.
Santander analyst Jason Kenney said the Egypt discovery was material and supportive of deep value for Eni. He said Eni was very likely to look at monetising a sizeable stake, possibly 30-40 percent, within 3-4 years.