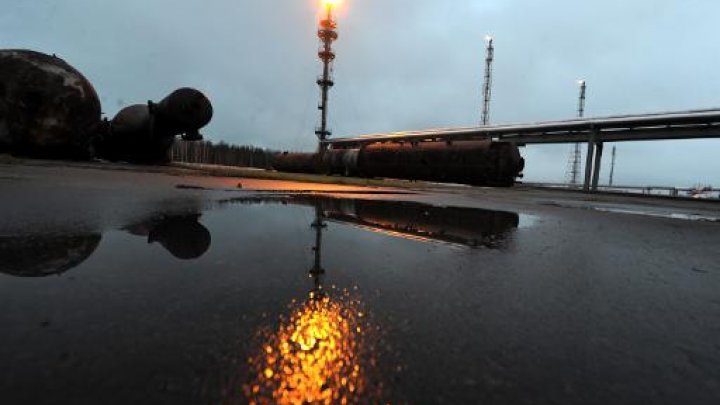 The discovery of vast deposits of natural gas off Egypt has muddied the waters for Israel's own gas industry, though Israel's head start in developing fields means markets' negative reaction may be overdone.
Italian energy group Eni unexpectedly announced on Sunday it had found an estimated 30 trillion cubic feet (tcf) of gas in the Zohr field off Egypt, the biggest discovery in the Mediterranean and the 20th largest worldwide.
That almost overshadows the offshore finds Israel has made in recent years — the Leviathan deposit with around 22 tcf and the 10 tcf Tamar field — and puts Egypt in a position to eclipse its neighbour as a potential gas exporter.
Markets immediately reached that conclusion, with more than 4.5 billion shekels ($1.1 billion) wiped off the value of Israel's leading energy companies on Monday, while shares in U.S. group Noble Energy, a major investor in Leviathan and Tamar, fell over 7 percent at one point.
But the picture is more complicated than it first appears and while Israel's export prospects are certainly now more in doubt, the future is unlikely to be entirely Egypt's.
Analysts highlight two issues — the size of Eni's discovery is yet to be confirmed, even if initial estimates are more often revised up than down, and it may be around eight years before Zohr will be ready for exports.
That leaves Israel comparatively further advanced, with the Tamar field already onstream and Leviathan, despite the domestic political and investment partnership problems it has faced, set to be so in 2019.
The key for Israel is Leviathan. Most of Tamar's output is earmarked for domestic consumption, but around 50-60 percent of Leviathan will be exported — as long as buyers can be found.
"I don't see this as directly harmful to Leviathan's prospects for development," said Brenda Shaffer, an energy specialist at Georgetown University and the University of Haifa.
"The timing is not bad for Israeli companies. It's better now than after two years of negotiations (with potential buyers of Israeli gas)."
OPTIONS AVAILABLE
The critical hurdle faced by Leviathan's operators — Noble and Israel's Delek Group — is finding initial buyers for the gas so they can confidently go ahead with the vast investments required to develop the field.
Jordan has agreed to take Leviathan gas for 15 years, a deal that could be worth $15 billion but has not yet been signed. That is not enough, though. A deal with an Egyptian buyer is key, unless another party, such as Turkey or Cyprus, comes to the table.
A possibility under discussion is to supply gas from Leviathan to a liquefied natural gas (LNG) plant in Egypt for export. After the Zohr discovery, those prospects may have dimmed, with Eni saying Zohr could go into production late next year and reach full output in four years.
However, with analysts doubting such as short timeframe, it is possible there will be demand for Leviathan in the interim, perhaps with a shorter contract.
"The Italians found gas in their first exploratory drilling, which they did only last week," said Yossi Abu, chief executive of Delek Drilling.
"They have a long road ahead of them and Leviathan and Tamar have a several year advantage … Egyptian needs won't change because of the new find."
Barclays analyst Tavy Rosner said the sell-off in Israeli energy shares seemed excessive, noting Leviathan's main aim for Egypt was to supply BG International's LNG facility there though a sub-sea pipeline, whereas much of the Egyptian gas — initially at least — would likely be for domestic consumption.
Liran Lublin, energy analyst at IBI Investment House, estimates Egypt, which had proven reserves 2.5 times that of Israel even before the latest discovery, will not be ready to export gas before 2023-24. Leviathan's gas could reach the LNG facility by 2019-20, he estimated.
Turkey could also be a significant market for Israeli gas, despite the current cold relations between the countries.
"If economics justify it, then the politicians will have to talk and work things out," Lublin said. (Writing by Luke Baker; Editing by Mark Potter)