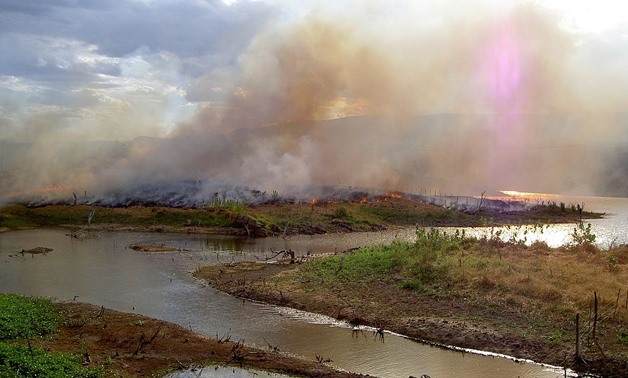 Minister of Environment Yasmine Fouad on Tuesday met with ambassadors of the European Union and President of European Investment Bank to discuss strengthening joint cooperation and supporting Egypt's hosting of the COP27 climate conference.
Fouad stressed the strength of joint cooperation between Egypt and the European Union over the past years in environmental issues, and the investment of this cooperation in supporting the fight against climate change.
During the meeting, Fouad reviewed Egypt's efforts regarding its tackling of climate change.
Since 2015, Egypt has taken rapid steps to determine its contributions to climate change and has integrated awareness of the issue in a larger number of ministries to become one of the pillars of its strategic planning.
It has worked with development partners to attract climate finance in many areas, including confronting energy shortages by implementing energy projects.
Egypt plays an important role regionally in fighting climate change, she said, as Egypt's presidency of the African Ministers of Environment Conference and the African Negotiators Group united the voice of the African continent in the Paris climate agreement negotiations and resulted in two ambitious initiatives: the African Initiative for Adaptation and the African Initiative for renewable energy.
Fouad stressed that Egypt took the decision to host the COP27 climate conference in 2022 to complete what will result from the COP 26 climate conference, and invest in its partnership with the United Kingdom within the coalition to confront and adapt to the effects of climate change.
The package of adaptation projects must be issued in light of what the developing and developed countries of the world will face from the effects of climate change, and this is what Egypt seeks to put on the table of the COP 26 climate conference, she explained.