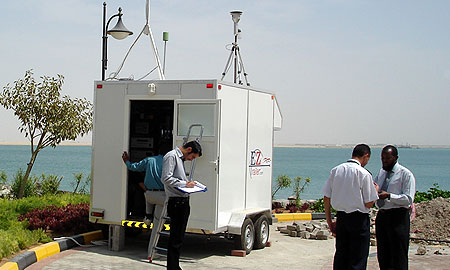 The Ministry of Environment and Cairo University revealed on Tuesday that they are cooperating to launch an instantaneous observatory station to monitor air pollution in Kafr al-Sheikh governorate, as part of Egypt's sustainable development strategy 2030.
The ministry would install the station over the university's faculty of agriculture.
Director of Cairo University Center for Environmental Risk Reduction Fatma al-Zahraa said that the station aims to monitor environmental problems in view of scientific, economic and social perspectives, with the aim of finding solutions to them.
The center is located in Cairo University's faculty of science and operates 93 stations within the national project for monitoring air pollution, but is adding two new stations in Kafr al-Sheikh and Qena. It prepares reports containing data that the stations monitor nationwide.
Edited translation from al-Masry al-Youm