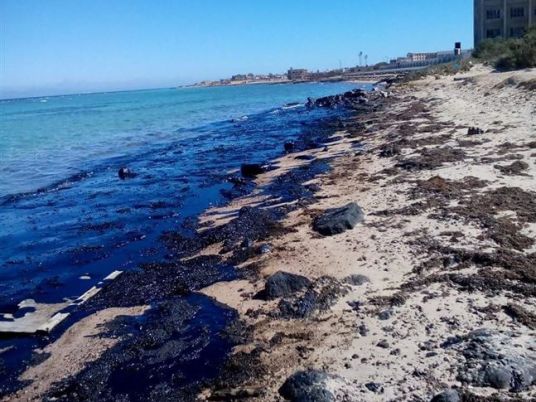 Environment Minister Khaled Fahmy said on Monday that measures were being taken to clean-up an oil spill by the Hurghada ring road, which resulted from a leaking oil pipeline.
Kawthar Hefny, head of the crisis management department at the Egyptian Environmental Affairs Agency (EEAA), said a team from Hurghada had been dispatched to inspect the area and take the necessary measures to clean it up.
Hefny said that a two-inch hole was found in an oil pipeline belonging to a petroleum company operating in Hurghada, and that crude oil had been leaking from the hole onto surrounding sand.
According to Hefny, unidentified persons tapped into the line in order to steal oil.
The hole has been temporarily mended to stop the leak, and the polluted sand is being gathered up. It will be stored by the company owning the pipeline until such time as it can be disposed of.
Edited translation from Al-Masry Al-Youm