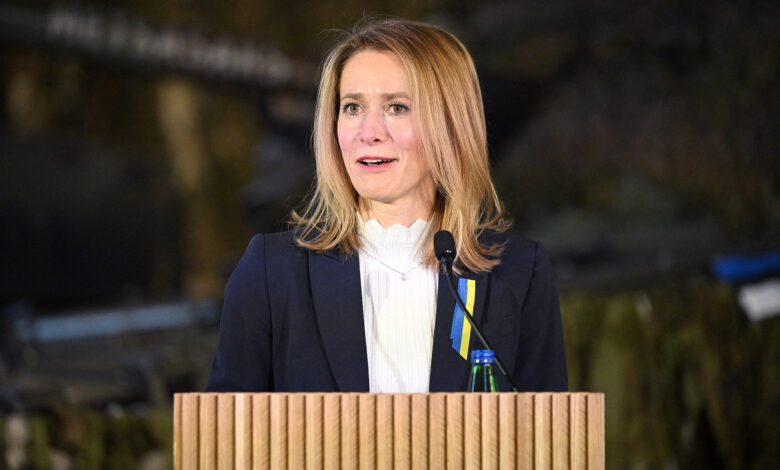 Estonia will send another package of military aid to Ukraine worth 113 million euros ($122 million), Estonian Prime Minister Kaja Kallas announced Thursday in a statement. The aid package includes dozens of howitzers, over a hundred anti-tank weapons, artillery support equipment, grenade launchers and ammunition, according to the statement.
"All countries must look into their stockpiles and ensure that industries are able to produce more and faster. Russia's war against Ukraine comes at a price – a price we pay in euros, but the Ukrainians pay with their lives," Kallas said.
With the latest aid package, Estonia's total military assistance to Ukraine will increase to 370 million euros, or slightly more than 1% of Estonia's gross domestic product, according to the statement – a significant share compared to other European countries.
"Our help and the help of our allies will have a direct impact on the fighting ability of Ukrainian soldiers and this is highly valued in Ukraine. Therefore, it is important to set an example and to motivate other allies to give help as well," Estonian Defense Minister Hanno Pevkur said in the same statement.