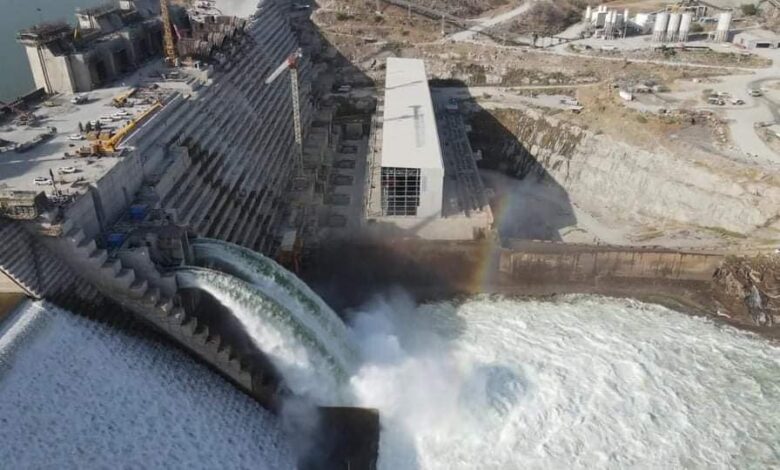 Ethiopian Prime Minister Abiy Ahmed announced the completion of the second filling of the Grand Ethiopian Renaissance Dam (GERD), stressing that the step will not harm downstream countries, in reference to Egypt and Sudan.
Ahmed published on his Twitter account that the second filling of the Renaissance Dam took place on July 20, and that Ethiopia filled the dam with caution during the rainy season.
Member of the Ethiopian negotiating team in the GERD file Yilma Selechel said on Wednesday that the dam's second filling "removed all ambiguities raised by Egypt and Sudan regarding the impact of the dam on downstream countries."
Selechel added that completing the second filling is a great achievement and proves wrong those who doubted that Ethiopia could successfully fill the dam. 
On Monday, Ethiopia announced that it had completed the dam's second filling, reassuring Egypt and Sudan that the dam's operation would not disrupt water flow to the two countries. 
Meanwhile, the Egyptian media reported that the second filling was a failure based on Ethiopian plans, while Sudanese authorities announced their rejection of Ethiopia's unilateral measures and the policy of imposing a fait accompli.