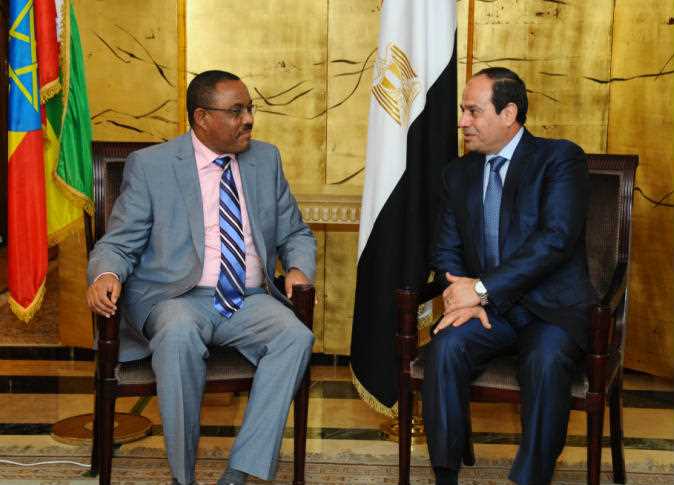 Ethiopian Foreign Minister Workneh Gebeyehu stated on Wednesday that Ethiopian Prime Minister Haile Mariam Desaline's visit to Cairo saw him agree with Egyptian President Abdel Fattah al-Sisi to solve the ongoing crisis between the two countries through dialogue.
Gebeyehu said that that criticism of the Eritrean President, Asayey Afwerki, on his country's policies in the region are irrelevant.
Meanwhile, the Sudanese Ambassador to Algeria, Essam Metwali, told the Algerian newspaper El-Khabar that his country's bilateral relations with Egypt are "excellent," adding that Sudanese ambassador to Egypt will soon resume his work in Egypt, after Sisi affirmed that Egypt will not fight Sudan or Ethiopia.
Minister of Irrigation, Mohammed Abdel Ati, made statements on the sidelines of the 3rd Mediterranean Water Forum in which he stated that diplomatic efforts between Egypt, Sudan, and Ethiopia were taking place in pursuit of a mutual solution to the GERD crisis in the interests of the three countries.
Edited translation from Al-Masry Al-Youm