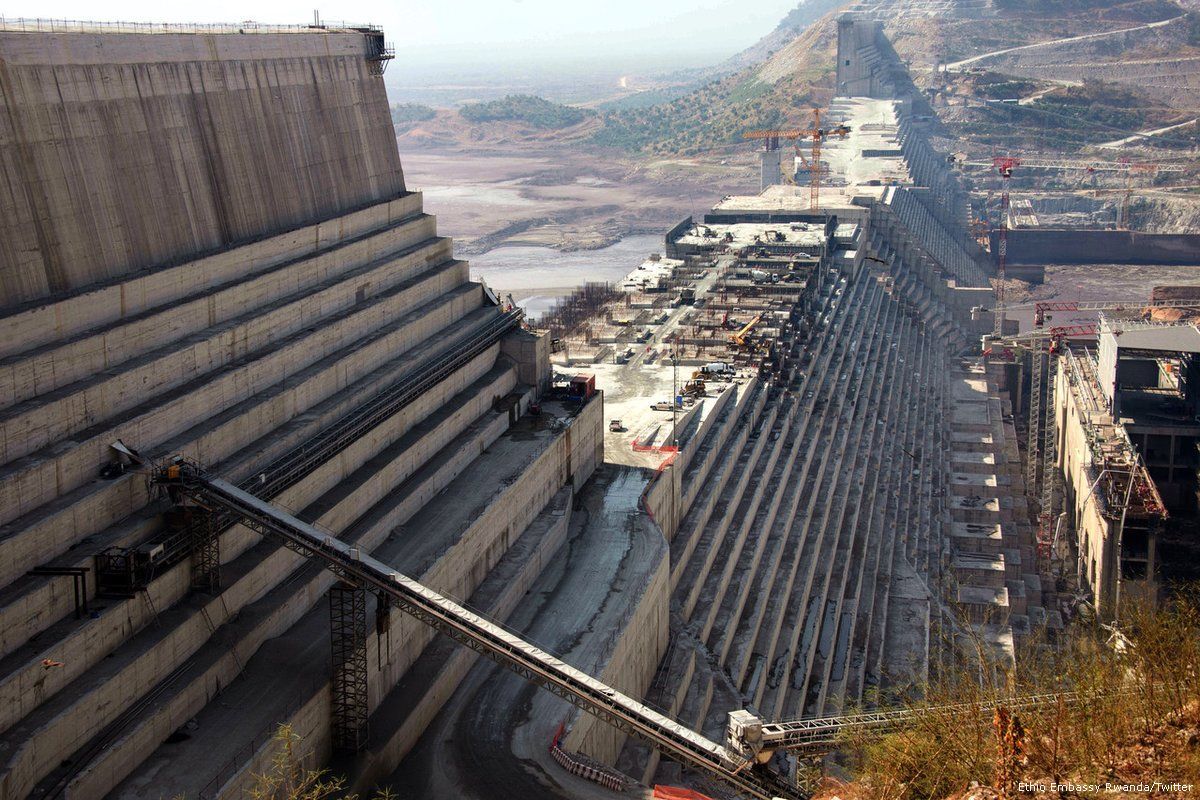 Ethiopia has rejected the proposals of Egypt and Sudan to refer the dispute over the Grand Ethiopian Renaissance Dam (GERD) to the UN Security Council, accusing the two countries of undermining the ongoing negotiations under the auspices of the African Union.
The Ethiopian Foreign Ministry confirmed in a statement published Friday on its Twitter account that it sent a letter to the presidency of the UN Security Council rejecting "the latest attempts made by #Egypt and #Sudan seeking the involvement of the Security Council over the #GERD issue outside of its mandate."
The letter stated that the recent Egyptian and Sudanese steps represent a continuation of an approach aimed at undermining the negotiating process led by the African Union, adding that the step undermines trust between the three countries.
The letter held Cairo and Khartoum responsible for thwarting negotiations under the African Union nine times and seeking to stifle and prolong them, as well as unnecessarily internationalizing the file and dragging the Arab League into it, while squandering "sincere and encouraging efforts" made by President of the Democratic Republic of the Congo, Felix Tshisekedi.
The Foreign Ministry stressed that the tripartite negotiations between Addis Ababa, Cairo, and Khartoum should not serve Egypt and Sudan in "imposing their colonial and monopolistic entitlements, as well as their whims and wishes, on Ethiopia."
In this regard, the ministry pointed out that Egypt and Sudan's insistence on the necessity of preventing Ethiopia from filling the dam unless an agreement is reached in this regard between the three countries is not based on international law and international practices.
Finally, Ethiopia confirmed its intention to launch the second phase of the filling process of the dam in the upcoming rainy season, which begins in July. It called on the Security Council to urge Egypt and Sudan to continue negotiating in good faith under the auspices of the African Union.