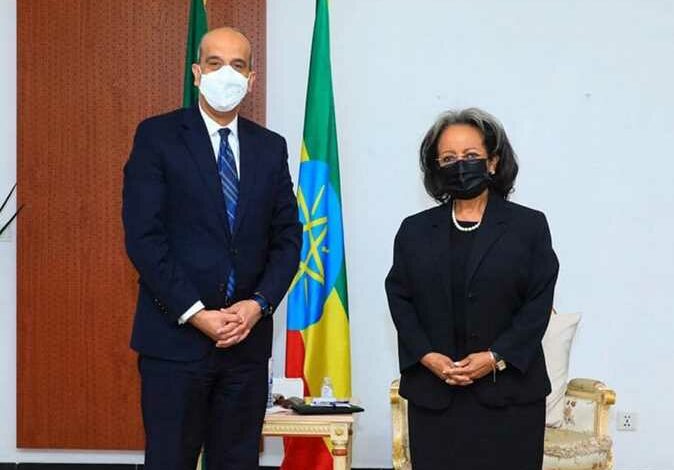 Ethiopian Sahle-Work Zewde received Egypt's Ambassador to Ethiopia Osama Abdel Khaleq and his wife for a farewell visit, on the occasion of the end of his ambassadorship.
During the meeting, Abdel Khaleq addressed the status and prospects of bilateral relations between the two countries.
He said that despite the failure to reach a legal and binding agreement on the rules for filling and operating the Grand Ethiopian Renaissance Dam (GERD), the historical ties between the two countries are present and eternal and deserve to be worked on.
He also stressed the necessity of advancing the interests of both countrie within a framework of mutual respect, principles of good neighborliness, and ancient African values.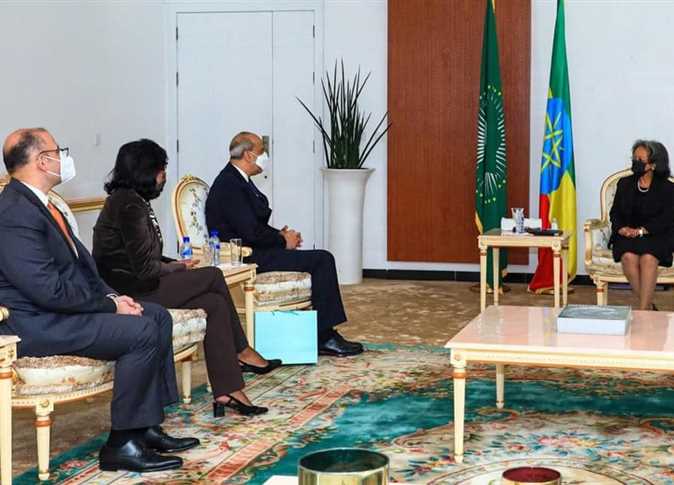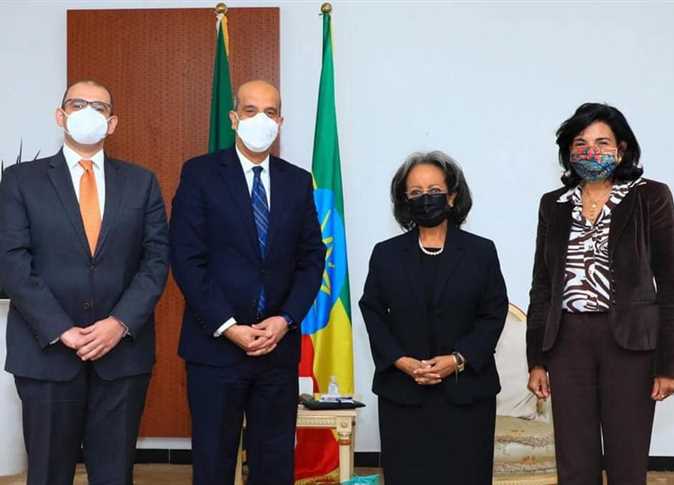 Egypt and Sudan presented the GERD issue at a UN Security Council hearing last month in hopes of bringing more international players into the negotiation process.
Following the hearing, the Security Council issued a statement encouraging the three countries to resume negotiations under the auspices of the African Union, and to reach an agreement within a set amount of time. It also warned each country against unilateral measures.
Negotiations over the dam between Egypt, Ethiopia, and Sudan have stalled for years, with the three parties ultimately failing to reach any agreements.
Egypt and Sudan fear the impact of the dam on the downstream countries, including possible blows to water facilities, agricultural land, and overall availability of Nile water.
The disputed dam is the largest hydroelectric project in Africa, with a cost of more than US$4 billion.
Edited translation from Al-Masry Al-Youm