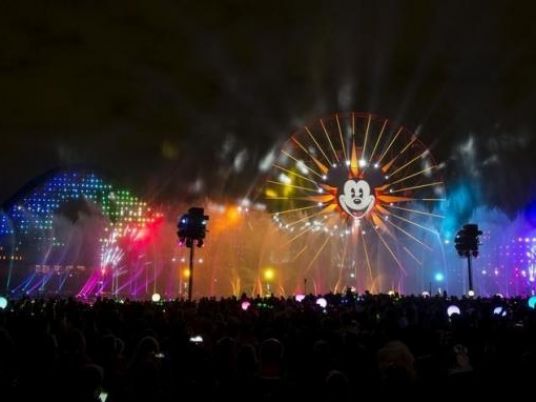 The European Union said Tuesday it is probing whether Disneyland Paris is overcharging customers from certain countries in breach of the bloc's laws.
The European Commission said it had received several complaints about the theme park east of the French capital.
The case comes just days after Disney was one of several Hollywood studios targeted in a separate investigation as part of a wider Commission crackdown on the unfair treatment of consumers.
"We are currently scrutinising a number of complaints, including several against Disneyland Paris," a European Commission spokeswoman said in a statement to AFP.
"The European Commission and European Consumer Centres frequently receive consumer complaints involving unjustified differences in treatment on the grounds of nationality or residence," which is banned under the services directive of EU law, the spokeswoman said.
"Too often, consumers seeking to buy services or goods in another member state are prevented from getting the best price," she added.
The Financial Times newspaper reported that Europe's biggest amusement park was under investigation for overcharging British and German customers.
It said that Disney was charging French consumers 1,346 euros (US$1,487) for a premium package while Britons were charged 1,870 euros and German visitors a whopping 2,447 euros.
France now has the responsibility to ensure that Disneyland Paris is complying with EU fair trading laws, an EU source said, adding that Brussels was expected to contact Paris about the case.
Consumers can suffer discrimination in several ways, including service providers charging different prices based on country of residence, or consumers being re-directed to country-specific websites with higher prices, or firms even refusing to deliver to buyers' country of residence, the source added.
Since Jean-Claude Juncker took over as president of the European Commission last November the EU's executive arm has launched a crusade against national trade barriers that affect consumers, especially online.
US firms have borne the brunt of the crackdown, with high-profile cases launched against Google, Apple and Amazon.
Last week, the Commission accused Sky TV and six top Hollywood studios including Disney of breaching antitrust laws by using movie licenses to block access to pay TV content in other European countries.