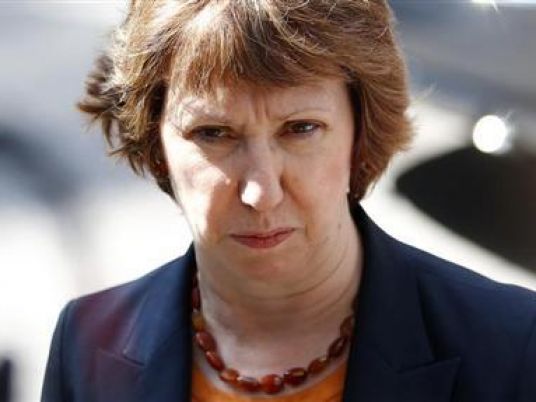 EU Foreign Policy Chief Catherine Ashton expressed concern over recent events in Egypt and demanded respect for basic human rights.
"The High Representative has followed with great concern the reports on recent events in Egypt. The reported use of force, arrests and disproportionate sentences can only impede the country's transition to democracy. Moreover, such measures, including the new law on demonstrations, violate the rights and aspirations of the Egyptian people and will never deliver real and sustainable security for the Egyptian population," Ashton said in a statement distributed by the European Commission in Cairo.
The statement added, "As the High Representative stated following her meeting with the Egyptian Deputy Prime Minister, Ziad Bahaa El-Deen on 27 November, fundamental human rights have to be respected at all times. This is particularly important now when Egypt is in the finalizing stages of drafting the revised Constitution which should safeguard the rights and obligations of all Egyptians.
Edited translation from Al-Masry Al-Youm