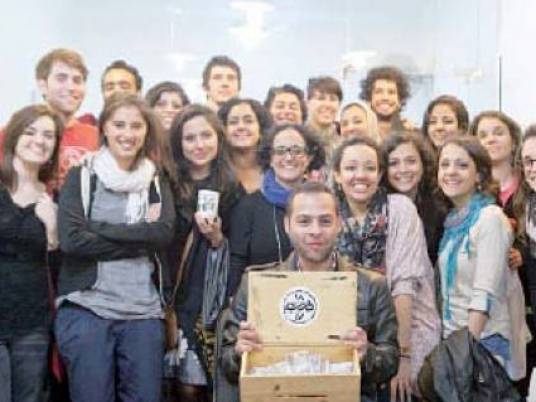 Several European countries have started organizing official visits to Cairo for delegations comprised of investors and businessmen to discuss investment opportunities in the wake of the recent economic reform.
An economic delegation will arrive in Cairo on Thursday, while German Chancellor Angela Merkel is visiting. Major German companies that seek to increase their investments in Egyptian markets, especially in the fields of energy and technology, will participate.
A delegation of Spanish businessmen will also visit Cairo. Maged al-Menshawy, head of the Spanish Business Council, said the delegation includes 35 Spanish companies which will visit Cairo on Friday to negotiate opportunities for joint cooperation. It will be headed by the Spanish trade minister.
Speaking to Al-Masry Al-Youm, Menshawy said the delegation includes companies that work in the fields of contracting, energy, and education, in addition to investment in agriculture, animal production and railways. Spanish companies have achieved significant progress and a good reputation in these fields. The delegation will meet with several ministers including Trade and Industry Minister Tareq Qabil and Agriculture Minister Abdel Moneim al-Banna.
One of the participating companies is negotiating an agreement with the National Service Projects Organization and the agriculture minister to take part in the "1 million heads of cattle project", he said. A major company addressed the council about its desire to establish a company to invest in the 1.5 million feddans project and start crop cultivation.
Meanwhile, Qabil declared that a Croatian economic delegation will visit soon, during the Croatian president's visit to Cairo.
In a meeting with the Croatian ambassador to Cairo, Darko Javorski, on boosting Egyptian-Croatian ties and preparing for the visit, Qabil said there will be talks about carrying out joint investment projects, highlighting role of the joint business council in widening investment ties and entering into partnerships that develop bilateral ties. The Egyptian side of the council will be reformed over the next few days.
The minister also reviewed the government's efforts to enhance the business atmosphere to increase the exports and boost the trade balance through opening new markets and attracting direct foreign investments.
"There is huge development in the level of trade ties. The trade exchange volume reached around €175 million by end of 2016, compared to €139 million in 2015, which marks a 25.8 percent increase," he said.
It's expected that several memoranda of understanding will be signed between the two countries to foster joint economic ties, according to Javorski.
Edited translation from Al-Masry Al-Youm