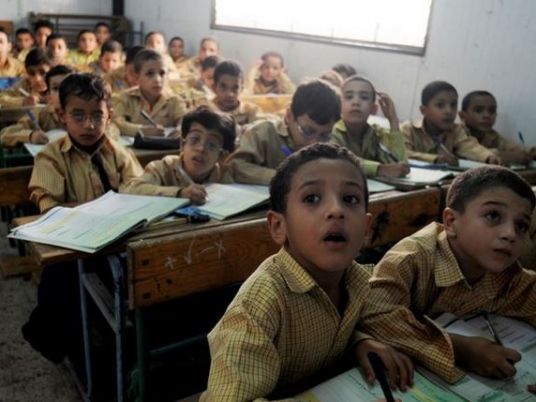 The European Union and the United Nations World Food Program, under the auspices of Prime Minister Ibrahim Mehleb, launched on Sunday a 60 million euro project to combat child labor.
"We look forward to working closely with the Egyptian government, civil society organizations and local communities in this field," said EU Ambassador to Egypt James Moran. "It is extremely vital for the future development of the country."
He added that the project, which would be implemented over four years, would help 100,000 children every year, mostly girls at risk.
"It will be implemented in 16 governorates, mostly in Upper Egypt," he said.
He said the children will receiv a snack of date bars at school every day with vitamins to help reduce hunger and provide 25 percent of their daily nutritional needs.
Minister of Social Solidarity Ghada Wali warned of a high rate of malnourished children in Egypt, pointing out the rate went up from 22 percent to 29 percent.
"Not only does this affect their health but also their ability to learn, which increases school dropout rates," she said.
"We have another program to support poor mothers, provided that their children attend school."
Minister of Education Mahmoud Abul Nasr said the slogan of the program is 'Yes We Can'.
Attending the launching ceremony were Minister of Solidarity Ghada Wali, Minister of International Cooperation Nagla al-Ahwany, Minister of Education Mahmoud Abul Nasr, Minister of Manpower Nahed al-Ashry, EU Ambassador to Egypt James Moran, World Food Program Director Lobna Alaman and a number of governors.
Edited translation from Al-Masry Al-Youm