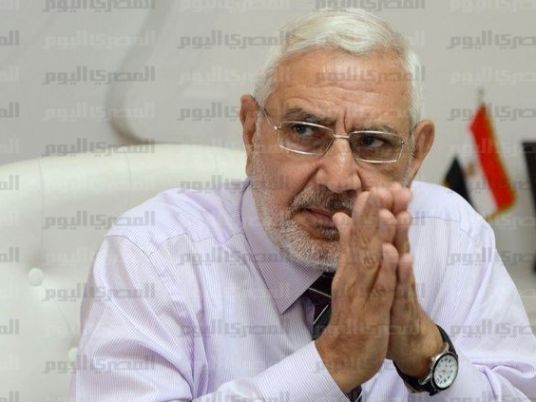 An Egyptian opposition party led by a moderate Islamist said on Wednesday it would boycott a long-awaited parliamentary election because it lacked democratic credibility given a clampdown on political freedoms by President Abdel Fattah al-Sisi.
The election is to be held in two phases in March and April, something the Sisi government hopes will spawn political and economic stability after nearly four years of upheaval following the 2011 uprising that ousted veteran autocrat Hosni Mubarak.
Cairo casts the vote as the critical last leg of a roadmap to democracy announced after the army toppled Mohamed Mursi, an Islamist who was the nation's first freely elected president, in 2013 following mass unrest against his rule.
But critics accuse Sisi of reinstating authoritarian rule in Egypt, rolling back freedoms won in the 2011 revolt, under the cloak of a crackdown on Islamist militant violence and street protests that have done great damage to the economy.
"Given the absence of a proper democratic atmosphere for a genuinely competitive election, the party decided to boycott the House of Representatives election," the Strong Egypt party, which describes itself as centrist and is headed by ex- presidential candidate Abdel Moneim Abol Fotouh, said in a statement.
Last year he accused the army-backed authorities of creating a "republic of fear". Egyptian government leaders say the parliamentary election shows their commitment to democracy.
It was not the first opposition boycott announced. The Popular Current, a movement led by another ex-presidential candidate Hamdeen Sabahi, has also said it will shun the election in protest at the prevailing political climate.
The only other opposition party of note, the liberal al Dostour founded by former U.N. nuclear watchdog chief Mohamed ElBaradei, has not said whether it will run in the election.
With Mubarak's National Democratic Party dissolved, Sisi loyalists have scrambled to form alliances to secure him a solid bloc of support in parliament.
Abol Fotouh, a former Muslim Brotherhood leader who ran for president against Mursi in 2012, also boycotted the presidential election last year won easily by Sisi, who was the military chief of staff when Mursi was overthrown.
Sisi's crackdown began with the killings of hundreds of Muslim Brotherhood supporters during street protests and the imprisonment of thousands more, and has expanded to include liberals and other opposition activists.
He has introduced economic reforms to win back foreign investors and tourists scared off by years of violent turmoil.