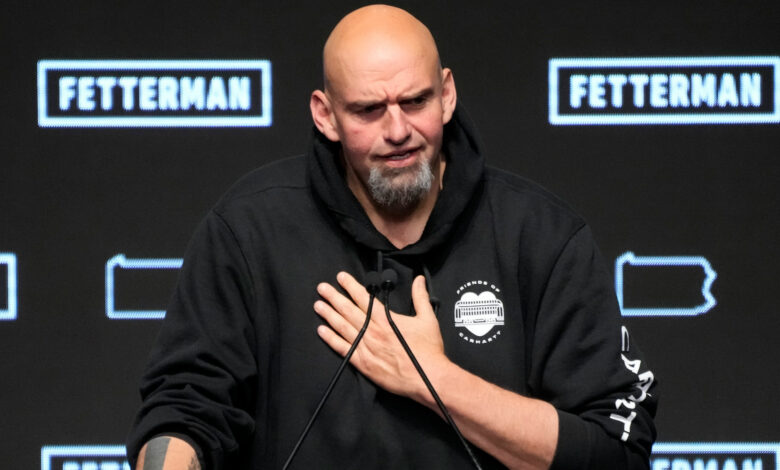 Pennsylvania voters who most valued "honesty and integrity" in their Senate candidate favored Democrat John Fetterman over Republican Mehmet Oz, according to the early results of the Pennsylvania exit poll conducted for CNN and other news networks by Edison Research.
Fetterman also won among voters who said they wanted a candidate who cared about people like them, while Oz won among the smaller bloc of voters who prioritized a candidate sharing their values.
CNN projects that Fetterman will defeat Oz to win the open Pennsylvania Senate race, flipping a Republican-held seat.
A majority of female voters, White college-educated voters, voters of color and political independents supported Fetterman, the exit poll finds, while most male voters and White voters without college degrees supported Oz.
Most voters, about 53%, said they disapproved of President Joe Biden's job performance. But roughly 14% of those who disapproved of Biden cast their ballots for Fetterman, as did nearly all of those who approved of the president. A slim majority of voters in the state said that Biden was not a factor in their vote, with most also saying former President Donald Trump did not play a role.
Voters were close to evenly split on whether or not Oz's views were too extreme, while about 53% said Fetterman's views were not.
Voters in Pennsylvania were closely split over whether Fetterman's health was good enough to represent the state effectively. Fetterman, Pennsylvania's lieutenant governor, suffered a near-fatal stroke days before the May Democratic primary.
But a majority of voters said that Oz has not lived in the commonwealth long enough to represent it effectively. Oz has said he moved to Pennsylvania in late 2020 after living in New Jersey for decades.