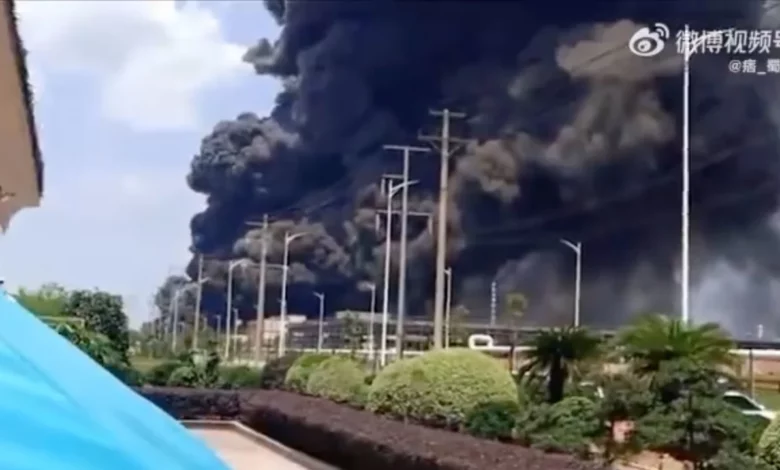 Hong Kong
CNN
 —  An explosion at a chemical plant in Southeast China on Saturday sent huge billows of thick black smoke into the air.
The blast took place at a plant owned by the silicon oil production company Jiangxi QianTai New Materials at around noon in the city of Guixi, Jiangxi province, according to Chinese state media outlet CCTV.
Video capturing the dramatic scenes circulated on the social media platform Weibo, China's version of Twitter, featuring what sounded like the voices of firefighters urging people to keep their distance.
Footage posted on Weibo by CCTV and People's Daily, another Chinese state media outlet, showed a huge plume of black smoke billowing into the air and emergency services attending to the scene.
Initial reports suggest that the explosion occurred after silicon oil caught fire, according to CCTV.
Authorities are investigating the cause of the fire that led to the explosion.
CCTV said no injuries had been reported and people living nearby had been evacuated.
Firefighters are working to get the fire under control.