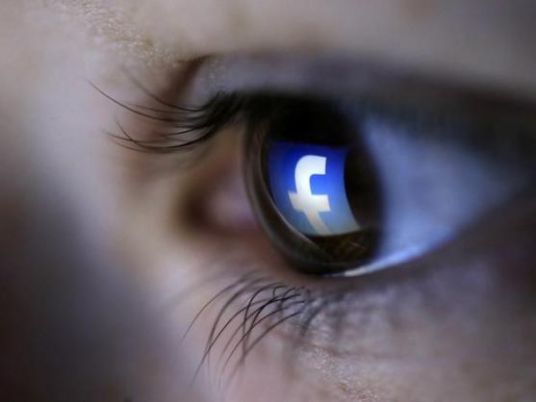 Social media site Facebook announced in a press statement that Egypt will be among the first countries in the Middle East where its Marketplace feature will be launched, allowing users to advertise and buy items directly through the site.
With 164 million people in the Arab world using Facebook on a monthly basis, the feature will create a meeting place where consumers and sellers can gather.
Facebook is the go-to app for millions of online users, providing a platform where people can tell stories, post photos and videos or have a private chat with a friend – or crush. The social media site has become so popular that it today has around 1.9 billion users worldwide.
Although new to the Middle East, the Marketplace feature has already been a success abroad. First launched in the United States in 2016, the feature will be available to Egyptians over the coming weeks.
"Over 550 million people globally use Facebook today to buy and sell items in local communities. Marketplace builds on this momentum to create a single destination for people to discover, buy and sell items," said Jonathan Labin, Managing Director for the Middle East, North Africa and Pakistan at Facebook.
With this in mind, it is safe to say the Arab world has a lot of catching up to do, but no worries! Arabs are big spenders. The Middle East region has witnessed a surge in online spending in recent years. According to the Facebook press release, Arabs' online spending has risen from US$2.7 billion to US$7.3 billion just over the last two years. So it is safe to say Facebook is in for a goldmine.
However, some people in the Arab world will have trust issues when it comes to online spending as they might be worried about being scammed. And honestly, perhaps they should.
Internet users across the world regularly post their experiences with online scamming. Either they never get what they ordered, or the product looked completely different in real life, or the seller used the credit card number simply to empty their accounts. All in all, bad online shopping experiences are endless.
Nonetheless, Facebook says it will do its best to put prospective online shoppers at ease. Through its Help Centre, it will offer safety tips, privacy controls, and reporting tools. The company will also implement standards for its advertised products through its Community Standards and Commerce Policies features. Finally, it will reintroduce some of its already existing features for Marketplace, including the ability to block users and report illegal items and unwanted chats.
So are Arabs ready to do some Facebook shopping? Well, we'll just have to wait and see.