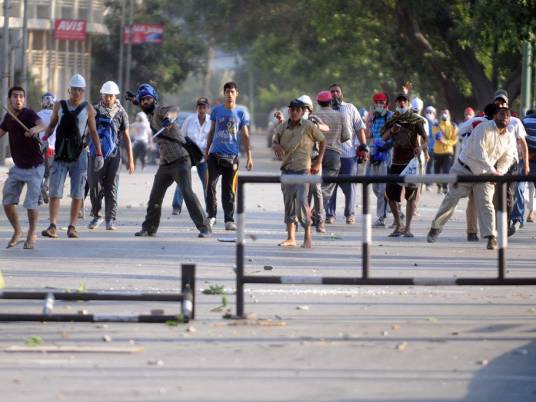 Politica violence that followed the 30 June protests against toppled President Mohamed Morsy have left at least 180 dead and thousands injured, including army and police personnel, according to statistics cited by Anadolu news agency.
Egypt has escalations in violence between supporters of the ousted president on one side and anti-Morsy protesters and security forces on the other.
The largest number of deaths have occurred in Cairo and Giza, at 97, the agency said, quoting Health Ministry reports, security and medical sources.
Both cities were followed by Sinai Peninsula, where 32 people have died, and Alexandria. Egypt's second city has witnessed 18 deaths since 30 June, the report said.
Fourty-two others were killed in different provinces across the country, including Assiut, Beni Suef, Faoyum, Ismailia, Suez, Port Said, Sharqiya, Kafr al-Sheikh, Daqahlia and Qalyubiya.
The most serious incident of violence between pro-Morsy demonstrators and army forces occurred on 8 July outside the Republican Guard's headquarters in Cairo, where the deposed leader was thought to be detained.
Fifty-one demonstrators and two officers were killed in the violence.