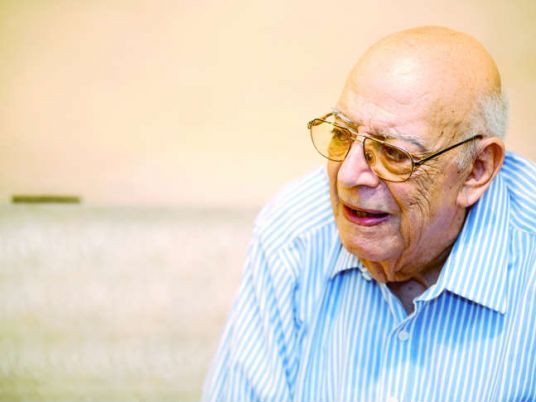 Author Ali Salem, a vocal supporter for the normalization of relations between Egypt and Israel, died at the age of 79 in his home in Mohandeseen, west of Cairo on Tuesday, after being sick for some time.
Salem was born in 1936 and graduated from the Faculty of Arts in 1959. He began his career as a playwright in 1966.
Salem authored 27 theatrical performances and wrote 25 books, most notably "My Drive to Israel", a book which was translated into Hebrew. In it, he recounted his first visit to Tel Aviv in 1994, describing it as "a serious attempt to get rid of hatred".
His declared promotion of normal ties with Tel Aviv, following the signing of a peace treaty between Egypt and Israel in 1979, earned him the enmity of many writers and publications back home. In 2001, his views prompted the Writers' Union of Egypt to rescind his membership.
"It is governments that decide the destiny of people, not the other way round," Salem told satellite TV channel CBC in an interview in January, stressing he never regretted advocating normalization with Israel, adding "Israelis are very normal people".
"Israel is not the real enemy, Hamas is," he was quoted as saying on another occasion, in yet another highly controversial statement. Salem was referring to the Palestinian militant faction that does not recognize the Jewish state.
Edited translation from Al-Masry Al-Youm