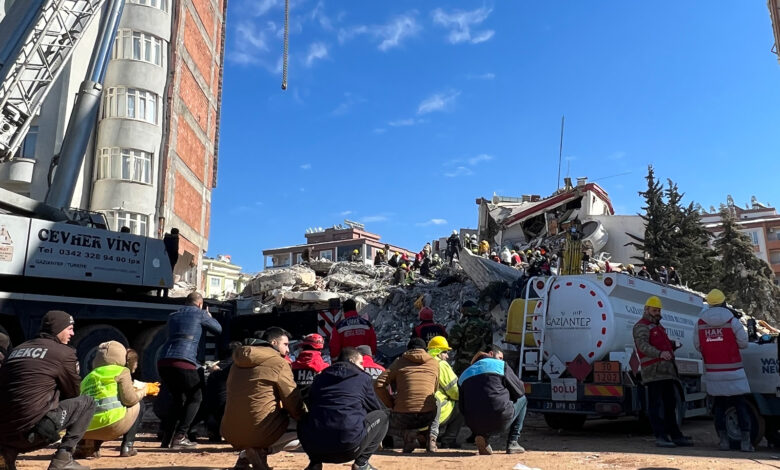 More than 76 hours after Monday's devastating earthquake struck southern Turkey, three men emerged alive and uninjured from the rubble in the city of Gaziantep after frantic relatives and neighbors joined the rescue operation to save them.
Mithat Tabur, and his sons Ersin, 30, and Mustafa, 26, were rescued from the wreckage of an eight-story apartment building in the city's Ibrahimli suburb after search teams detected them in what was left of their living room.
Tabur's wife, Ayer, was located in the kitchen without a heartbeat. Rescue teams are now trying to retrieve her body from under the rubble.
More than 100 people lived in their building and roughly a quarter of the residents made it out alive.
Omer Kocok, a relative of the Taburs, told CNN early Wednesday that his cousins were able to make contact with the rescue teams through cell phone calls — giving them signs of life.
"Ersin was the one who called us for help," Omer told CNN.
Omer volunteered to dig, assisting rescue workers in their painstaking work of sifting through the rubble.
"It's our responsibility. They would do the same if we were in the same situation," he said.