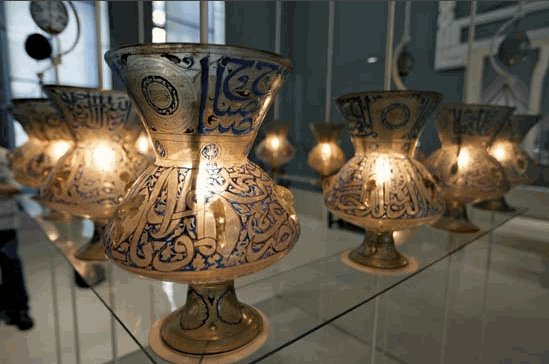 The temporary Islamic Archaeological Exhibition was inaugurated on Tuesday at the Aga Khan Museum in Toronto, Canada, and will llast until July this year under the title "The World of the Fatimids."
At the opening ceremony, Henry Kim, director of the Agha Khan Museum in Canada, thanked Egypt's Ministry of Antiquities for providing an opportunity to the museum to display these artifacts for the Canadian people, demonstrating a fruitful cooperation between Egypt and Canada in the field of archaeology.
He added that the museum includes a collection of archaeological pieces that highlight the splendor of Islamic art and heritage and sheds light on the contributions of Islamic civilization to art and science.
Prince Amyn Agha Khan, Chairman of the Board of Directors of the Aga Khan Museum, expressed his great pleasure at holding the exhibition, thanking the Minister of Antiquities Khaled al-Anani.
He pointed out that the Fatimid era witnessed a boom in a variety of fields of art and science.
Elizabeth Dowdeswell, Governor of Ontario, stressed the importance of displaying different cultures, saying the exhibition will be a great opportunity for the people of her province to enjoy those unique pieces of the Fatimid era.
Mostafa Amin, head of the Egyptian Antiquities Mission in Canada and Assistant Minister of Antiquities, said the opening of the Fatimid era exhibition at the Agha Khan Museum reflects the extent of cultural cooperation between the two countries.
Similar exhibitions might be held soon in Canada, Amin mentioned, calling on the Canadian people to visit Egypt to see more of the Fatimid era artifacts at the Museum of Islamic Art in Cairo.
"The exhibition marks the first time a carefully selected collection of masterpieces from the Fatimid dynasty are shown in North America. Among the objects are monumental marble relics, never before shown abroad, from the Museum of Islamic Art in Cairo, luxury objects ranging from rock crystal and ivory to ceramic lusterware — a technique mastered during Fatimid times — and masterpieces of metalware," Agha Khan Museum's website read.
Edited translation from Al-Masry Al-Youm
Photo credit: Encyclopedia