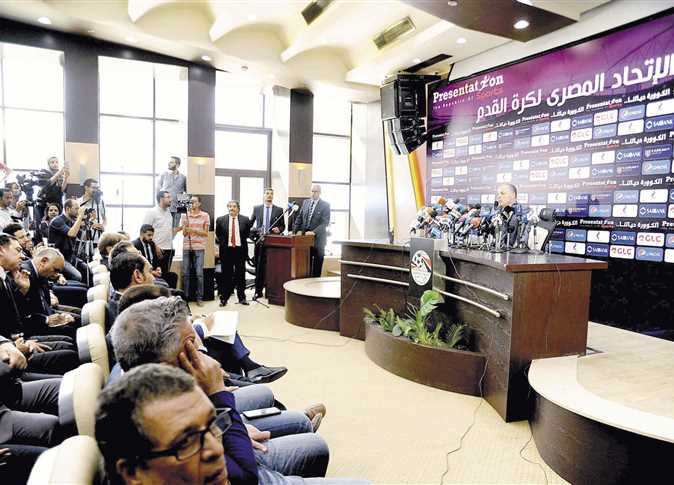 The Egyptian National Football Team players threatened to hold a press conference to retaliate to president of Egyptian Football Association (EFA) Hany Abu Reeda's accusations of the players being irresponsible for bringing their wives to their camp with Hector Cuper's knowledge.
Abu Reeda also accused some players of agreeing to hold interviews during camp in exchange for money. In accordance with these accusations, Abu Reeda threatened to discharge some players from the National Team for good.
On the other hand, the Egyptian National Team players called upon Mohamed Salah to issue a press release or hold a press conference to tell what really happened in the camp and clear the players' names of any accusations, especially that Salah has become a credible source.
As for the EFA, Al-Masry Al-Youm reported that five of its members are considering handing their resignations: Karam Kordi, Hazem Imam, Essam Abdel Fattah, Khaled Latif and Mohamed Abu Al-Wafa. On the other hand, Ahmed Megahid disagreed, saying that even if the federation presents its resignation, it should be after they have been cleared of any charges.
The issue began after Egypt, who made it for the World Cup for the first time since 1990, was knocked out of the group stage in the World Cup. Egypt lost all its Group A matches: Uruguay 1-0, Russia 3-1 and Saudi Arabia 2-1. The Egyptian Football Federation fell into hot water on several occasions this World Cup: the first one was when the design for the National Team's plane, bus and mascot were not up to standards.
The second issue was when they used Salah's photo on the National Team's plane without his permissions, violating copyright issues and the third time was when they made the team stay in Grozny, Chechen despite the fact that it was far away from where the matches were taking place just because they were offered free accommodation.
This raised the question of where the federation was spending the money allocated by FIFA for each participating team in the World Cup. The final issue was when they allowed Egypt's favorite Salah to accompany, have dinner and be photographed with Chechen leader Ramzan Kadyrov, causing Salah's image to plummet in the West due to Kadyrov's image as a tyrant.
*Correction: This article previously stated Egypt lost all its Group A matches: Uruguay 1-0, Russia 3-0 and Saudi Arabia 1-0. It has been corrected to reflect the real results.