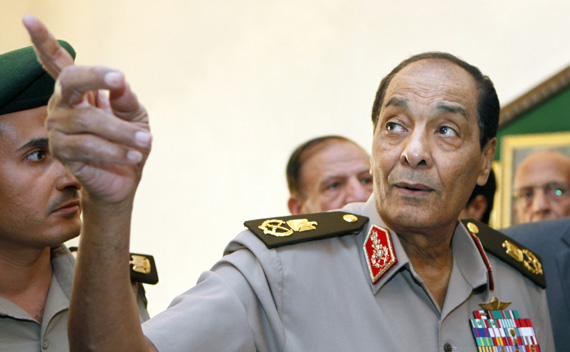 Former Commander-in-Chief of the Armed Forces and former Defense Minister Mohamed Hussein Tantawi passed away on Tuesday morning at the age of 85.
Tantawi's health had begun declining about three months ago.
Here are some important facts to know about the marshal who once ruled Egypt at a very sensitive time:
– Tantawi was born in 1935, and graduated from the Military College in 1956, then the Command and Staff College.
– He participated in the 1967 war, the war of attrition, the October 1973 war, and Liberation of Kuwait campaign.
– Tantawi served as a military attache to Egypt in Pakistan in 1975 and then in Afghanistan.
– He held various important positions in the armed forces before President Mubarak assigned him to assume the responsibility of the General Command of the Armed Forces.
– Tantawi held the position of Commander of the Second Field Army in 1987, then Commander of the Presidential Guard in 1988, then as Commander-in-Chief of the Armed Forces and Defense Minister in 1991.
– President Mubarak decided to promote Tantawi to the rank of Field Marshal and Minister of Defense and Military Production on October 4, 1993.
– Field Marshal Tantawi then assumed the presidency of Egypt in his capacity as head of the Supreme Council of the Armed Forces after the resignation of former President Mohamed Hosni Mubarak on February 11, 2011.
– He remained at the helm of power until handing over presidency to the elected president on July 1, 2012, and was referred to retirement by a presidential decree from Mohamed Morsi on August 12, 2012.