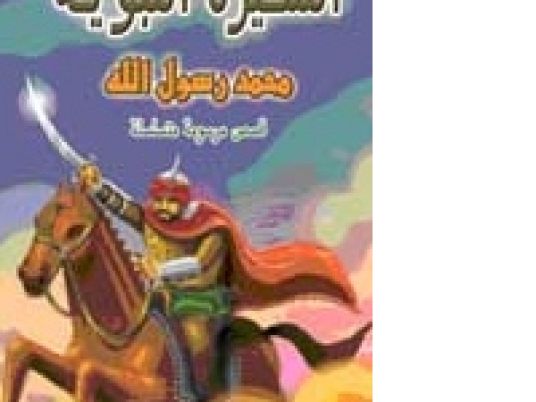 The making of the first Egyptian animation film about the life of the Prophet Mohamed is under way in response to the controversial caricature series against Islam.
Entitled "Nabi al-Rahma" (The Prophet of Mercy), the film addresses major calamities encountered by the Prophet in which he was ridiculed, jeered and even physically harassed by his opponents. And how he chose not to resort to violence, but showed tolerance, patience and forgiveness in return.
"The film mainly targets non-muslim foreigners. It's time to respond to dialogue with dialogue and abandon the self-talking approach through Minbars (pulpits),"Alaa Thabet, scriptwriter of the film and editior-in-chief of Al-Ahram Al-Massai, told Egypt Independent.
"Praying against our opponents in mosques will not change the negative image of Islam. Employing drama is an indispensable, effective weapon to convey an eye-opening message regarding the real essence of Islam."
The 30-minute film also sheds light on different Islam teachings concerning giving generous treatment to women and children as well as adopting religious toleration towards all faiths.
"I put a strong emphasis in the film on 'the constitution of Medina', which is the world's first peace charter drafted by the Prophet Mohamed between Muslims and all of the tribes and families living in Medina back then. The charter stipulated the milestone of living in peace and harmony with number of rights and responsibilities for Muslims, Christians, Jews and other religions," Thabet said.
Prophet Mohamed will be represented through impressions, such as a beam of light, which facilitated the acquisition of Al-Azhar institute's seal of approval on the context of the artwork.
Despite the fact that personifying prophets or messengers in artworks is not explicitly prohibited in the Quran, Al-Azhar denounces such characterization on the grounds that it violates the principals of Islamic law and could convey a false visualization of revered religious figures.
Thabet calls on Al-Azhar, the most prestigious Sunni institution in the Islamic world, to train sheikhs (scholars) to master different languages to attain cognitive lingua-cultural approach in an effort to explain Islam's doctrines in a professional manner that goes along with foreign mentality, ideology and culture.
The choice had been fallen upon animation film genre deliberately, Thabet pointed out, aiming to reach all group ages and audience.
"Animation is sort of the same weapon employed to criticize Islam in different countries," Thabet said. "In addition, this film genre has always been an effective medium to convey any message in a simplified way, particularly to children whom we don't want to be raised to hate Islam. Because this brings another generation that believes in the common misconceptions about Islam."
In September 2005, Danish newspaper Jyllands-Posten published a series of cartoons, some depicting the Prophet Mohamed as a terrorist. The caricatures were reprinted in Norwegian, French, German, Italian, and Spanish newspapers, according to the Telegraph website.
French satirical magazine Charlie Hebdo republished the Danish's caricature in 2006 on the front-page accompanied with a headline reading, "It's hard to be loved by imbeciles." This was followed by new cartoons released in September 2012 by the same French magazine against Prophet Mohamed.
Thabet claimed several international awards for his scriptwriting works embracing prophets' and Quran's stories as well as the biography of the Prophet Mohamed. All were turned into animation or clay animation TV series directed by Zeinab Zamzam, one of the most important directors of children works in the Arab world.
The film will be translated to English and French and set to be screened in cultural centers in England, France, Denmark, and Germany.