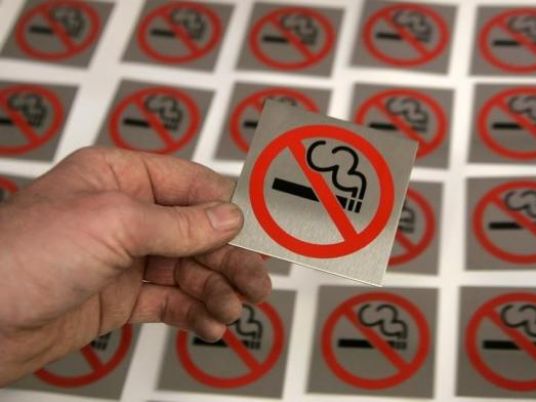 The Finance Ministry has defended a recent decision by Egypt's Presidency to increase taxes on local and imported cigarettes as a necessary tool to secure funding for medical services in the state's budget.
The raise moved prices by 50 piasters for both local brands and LE1.50 for imported.
Minister Hany Qadry Dimian told Mehwar satellite channel late Monday that since medical services expenditure foreseen in the 2014-2015 budget stands at LE18-19 billion, there was an urgent need to secure resources.
"We cannot linger on that commitment… One of Egypt's obligations to the World Health Organization is to increase the prices of cigarettes that are deemed an unhealthy consumer pattern," the minister stated.
The minister, however, admitted that the new tax was not discussed with manufacturers.
"As far as I know, Egypt has not consulted producers over the past twenty years over increasing cigarette prices," said Dimian. "Specific sorts of price rises have to be quietly applied for their sensitivity, including this one."
The minister had noted that the new increase would secure the state's treasury LE5.5 billion, out of which LE1.6 billion would be redirected to medical services.
But the decision did not appeal to Egypt's industry federation, which described it as "surprising" and "ill-thought".
Ibrahim Imbaby, head of the tobacco division at the Federation of Egyptian Industries, told LTC satellite channel that though his department does not object to the increase, the decision was "surprising", which reflects "impetuousness in decision-making", as he put it.
Imbaby argued that the the timing of the increase was inadequate, especially with Egypt hosting a major economic summit in March. He added that besides discomforting the investors expected to take part in the conference, the new tax will benefit merchants at the expense of consumers.
Edited translation from Al-Masry Al-Youm