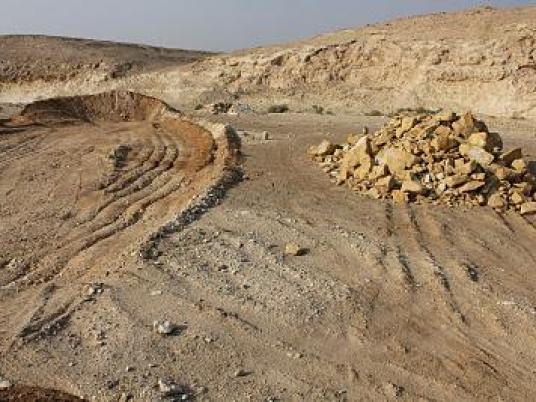 Egypt's industry federation has decried disagreements between municipal authorities and the Finance Ministry for causing a delay in the issuance of the draft mining law.
Tamer Abu Bakr, head of the petroleum chamber at the Federation of Egyptian Industries, said in a statement on Monday that the disputes between the Finance Ministry and the Local Development Ministry have delayed the executive regulation of the recently-approved mining law.
Abu Bakr explained that both ministries decline to take administrative responsibility for more than 60,000 workers in provincial quarries, hindering the enactment of the law.
Abu Bakr said the persisting disagreement and consequent delay in achieving consensus on the document could cause the state to sustain hefty losses.
Chamber member, Abdel Aal Attiya, stressed that once the executive regulation is applied, it would earn the state LE9 billion, also confirming that discussions over the document have been halted due to disagreements between both ministries disagreement over the affiliation of the quarries workers.